One week closer to the launch of Apple's fabled iPhone 6, a fresh slew of rumours from the blogs, gossip columns and rumour mills has hit the web.
As part of our weekly round-up series, IBTimes UK has gathered together the best of the spurious speculation and idle tittle-tattle that has been doing the rounds over the last seven days.
---
2mm-thick battery
---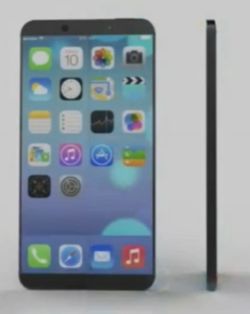 Taiwan-based tech site Digitimes has claimed that the battery for the iPhone 6 will just be 2mm thick. That's two-thirds the size of the current battery in the iPhone 5s and 5c.
It is widely expected that the iPhone 6 will come in two sizes - a 4.7inch and a 5.5inch version - and Digitimes believes that it would be the smaller of the two that features the 2mm-thick battery.
If such reports are true, that would suggest an ultra-slim device and would support previous rumours that the Cupertino-based company is planning an 'iPhone Air' model for its next smartphone.
Digitimes has also reported that manufacturers are also adjusting the panel and chassis size for the iPhone 6.
---
13MP camera
---
One of the most significant upgrades to Apple's latest handset is going to be the camera, at least according to Chinese Sony blog Digi-Wo.
The 8-megapixel sensor on current iPhone models is to be replaced by Sony's Exmor IMX220 sensor, which features a 13-megapixel sensor.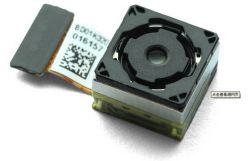 Previous rumours have suggested that Apple would be sticking with the old camera, offering only slight improvements to its image-stabilisation feature.
Should these rumours prove true, the camera would still be lagging behind other flagship models in this department, including Sony's own 20-megapixel sensor on its Xperia Z2 smartphone.
---
Mass production underway!
---
Apple supplier Foxconn has begun mass production of the 4.7inch iPhone 6, according to Taiwan's Economic Daily News.
The publication reports that the smaller of the two models was due to hit the assembly line in the third week of July, while the 5.5inch model will enter mass production in the second week of August.
No sources were cited by the Economic Daily News, however, and with no news from Apple or Foxconn we'll just have to take their word for it.