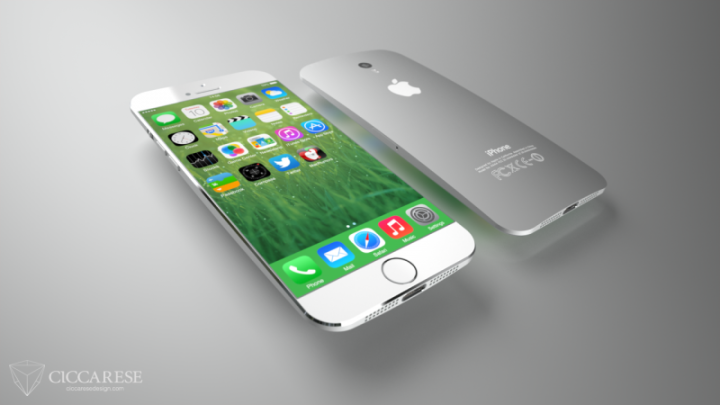 Apple's official announcement for iPhone 6 is just a few hours away, and the internet is abuzz with news of leaked specs for the next-gen iPhone via China Mobile (Google Translated).
Contrary to earlier rumours, the freshly leaked specs of the iPhone 6 differ in more ways than one, while also contradicting information provided by renowned Apple analyst, Ming-Chi Kuo.
The analyst had earlier opined that only the 128GB version of the 5.5in iPhone 6 would get the Sapphire glass upgrade.
However, it is ascertained that all four storage variants (16GB, 32GB, 64GB and 128GB) of 4.7in iPhone 6 will receive the Sapphire glass display with a screen resolution of 750 x 1134 pixels.
According to the report, the next-gen iPhone or iPhone 6 will feature a faster A8 chip with quad-core CPU which is unlike any previous rumours hinting at a dual-core processor.
The new iPhone will reportedly be dustproof and waterproof, and be available in black, white and gold variants with its overall body dimension measuring 138mm x 67mm x 7mm.
Among other specifications, the iPhone 6 is expected to pack an 8MP rear camera and 2.1MP front facing snapper.
iPhone 6 4.7in and 5.5in Release Date
Though there is no word about the specifications of the 5.5in model from China Mobile at the moment, another report via French blog iGen.fr (Google Translated) says that both the 4.7in and 5.5in models of the iPhone 6 will release on the same day, 19 September, following the announcements in the next few hours.
Given Apple's history of selling its iPhone products just a week after its official unveiling, we might give some credence to the release date rumour pertaining to the next-gen iPhone.
Meanwhile, iGen has ascertained from some unknown source that the iPhone 5.5in could be shipped by Apple in meagre quantities than the 4.7in counterpart owing to some unknown technical constraints in manufacturing phones with larger Sapphire displays.
Consequently, there could be a shortage of the 5.5in models of the iPhone 6 at the time of its release later this month, especially given the rising demand for bigger screen sizes in the phablet segment these days.
The rumoured 19 September release for the iPhone 6 gains further credence as the same launch date was first mentioned in an internal memo by German wireless carrier Deutsche Telekom to its call-centre employees back in May and later confirmed by a Chinese outlet.
iPhone 6 Possible Names
Several sources also suggest that the 4.7in and 5.5in iPhone 6 models are internally codenamed as N61 and N56 respectively, while rumours abound that the next-gen iPhone may be called as iPhone L, iPhone Air, iPhone Pro or iPhone Plus.