Apple has announced to the waiting world its iPhone 7 and 7 Plus with the new smartphones taking a generational leap with a brand new glossy look, controversially ditching the headphone socket, powering up with greater memory, water-resistance and seeing a dual-lens camera for the first time.
The iPhone 7 has been Apple's most scrutinised release-to-date with the slowdown in smartphone sales leading to watchful eyes from consumers and investors alike seeing if this will deliver a revitalising redesign since the iPhone 6 arrived in 2014. Since rumours whiffed of the loss of headphone jack, things got even more curious.
Tim Cook called this "the best iPhone we have ever created" but then again, he always says that. So what's new and exciting on this new generation of iPhone and does it live up to expectations?
iPhone 7: Design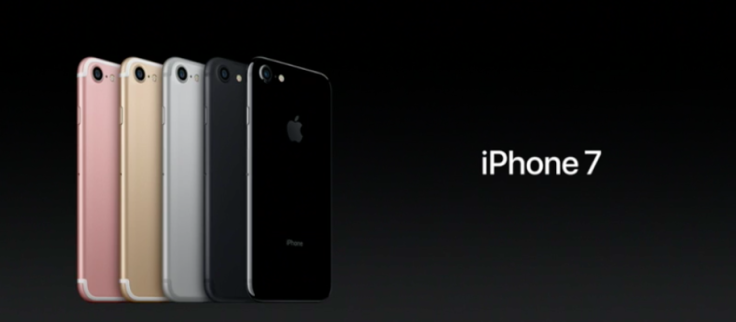 There's a new look for the iPhone 7 with a smoother aluminium unibody and high-gloss, mirror-like black finish that embeds the antennas and incorporates the camera unit. It's a sleek, fashionable design. It might not be a huge, gob-smacking face-lift from the 6S but it's still pretty. Jony Ive described it as "the most deliberate evolution of our founding design", a singular shape with very few engineered parts. There was no mention of its dimensions at the keynote but specs reveal it is the exact same size, down to the milimeter, as the iPhone 6S and 6S Plus. As far as weight goes, it does come in at 5g lighter.
While Apple was heavily showing off the Jet Black colourway it also will come in a simple Black variety that's non-polished and a more matte finish. Other colours available will be silver, gold and rose gold.
iPhone 7: Features
Water-resistance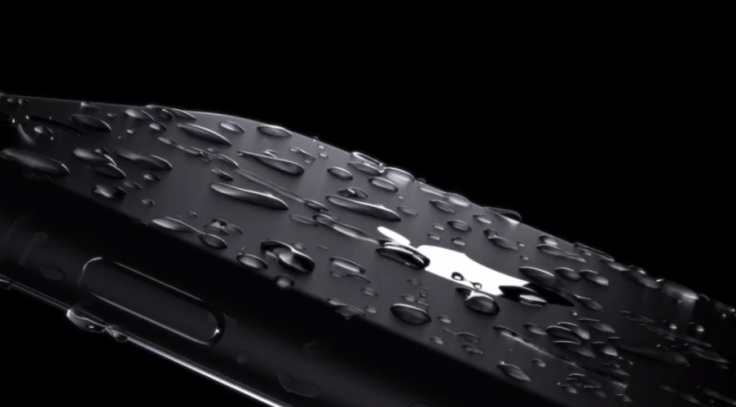 One of the most-sought after features has finally arrived on the iPhone with Apple showing off its water and dust resistance (note: not waterproof). This was met with applause as Apple boasted the handset will come with IP67 standard. Apple didn't go into detail but a picture of someone falling into a pool gives us a hint that a quick dunk won't ruin your iPhone. They also tweeted a video of a water balloon hitting the new handset.
Headphone socket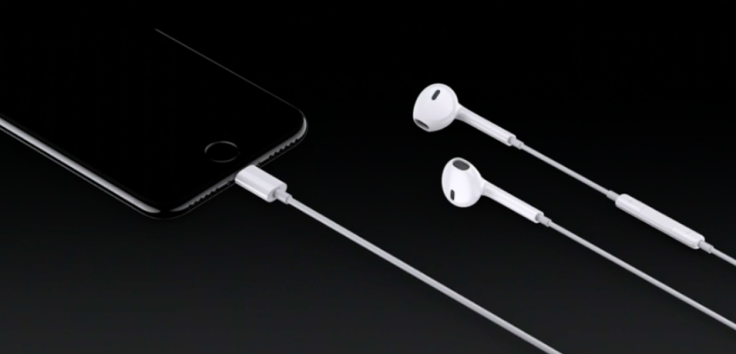 The rumour Apple would ditch the 3.5mm headphone socket sparked outrage among the majority of iPhone owners. Now it's a fact: it has gone. Audio now comes by way of either the Lightning connector or via its new wireless AirPods (sold separately at $159). Apple will pack an adapter for you old-school 3.5mm folk.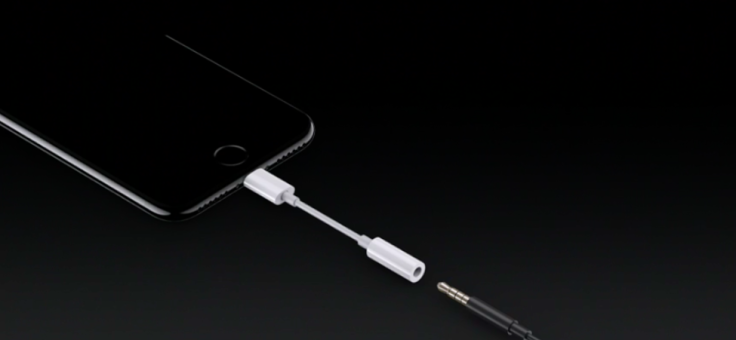 Why has Apple done this? Space is the major factor to enable more hardware to be crammed into its chassis. Also Apple believes in an untethered future and nobody has taken the challenge to do so. It wouldn't be the first time Apple has radically changed a port — it lost optical drives on its Macs and changed the 30-pin charging connector on its iPhone 5.
New home button
Another rumour that came true is the re-design of the home button which will now be force sensitive and offer taptic feedback. That means users will get a slight buzzy nudge when using certain applications or receiving alerts.
Display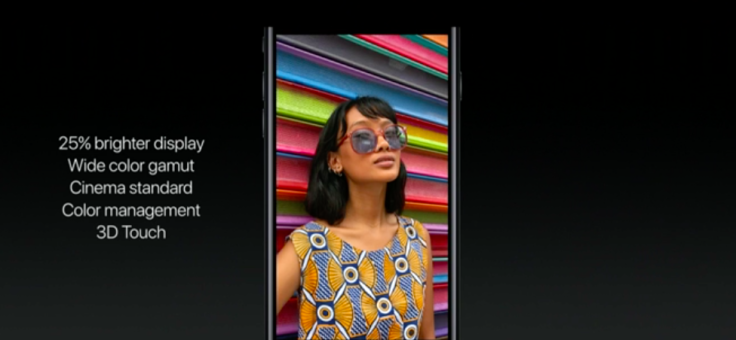 An upgraded Retina HD display is Apple's brightest screen so far. On the 4.7in iPhone 7 it still has a 1334x750 resolution (sorry for all you wishing for 2K) and on the 5.5in 7 Plus it's the Full HD1920x180. But, the new displays are 25% brighter and come with a wide colour gamut and Cinema Standard colouring.
Dual speakers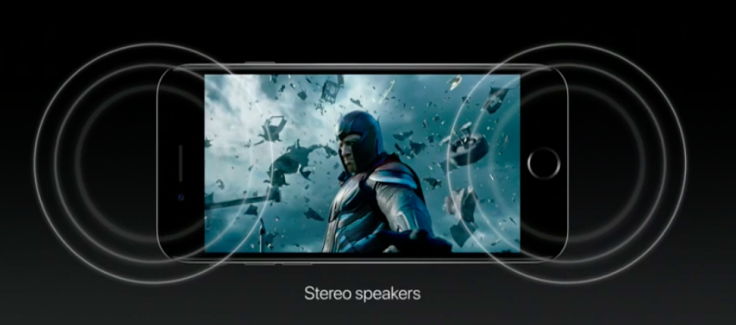 With one hand Apple takes away the headphone socket and with the other they give us dual speakers. This is first time to come with a stereo speaker system with one speaker at the top and one at the bottom so picnics will get a boost and watching movies without headphones will be a more encompassing.
Bettery life
With all that extra space the iPhone 7 boasts the longest battery life ever in an iPhone. At 40 hours An expected two-hours more battery life on average for those upgrading from an iPhone 6S.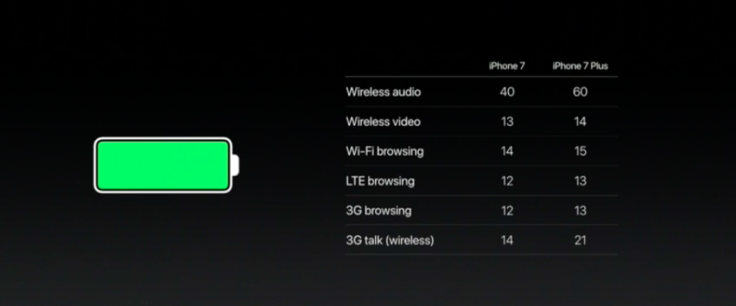 iPhone 7: Performance
All new processing and graphics chips feature on the iPhone 7. The new A10 Fusion is a four-core CPU that's 40% faster than the A9 in the iPhone 6S. It smartly uses two of those core for high-performance tasks, while other two are called high-efficiency cores that handle low power application like checking email as a way to save battery power. Its graphics chip, is a a six-core processor that's 50% faster than the A9 and does it at half the power.
iPhone 7: Camera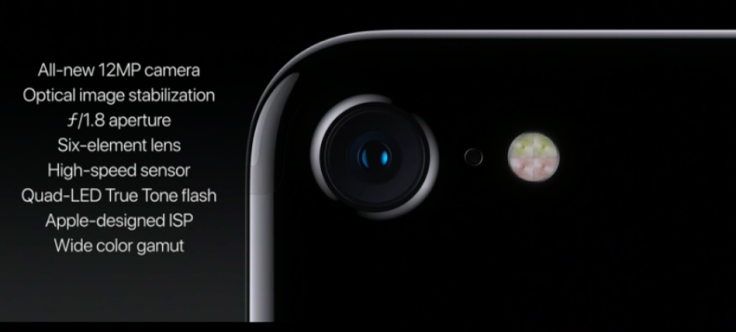 The iPhone 7 ups its game with a new 12megapixel rear camera and 5megapixel front-facing snapper. The six-element lens has optical stabilisation, a new sensor that's 60% faster, new quad–led flash for 50% more light and a new image signal processor chip uses machine learning for better photos. Apple revealed it performs 100bn operations in 25ms everytime you take a photo.
The major change comes from the iPhone 7 Plus where a dual-lens camera is featured for the first time. The two 12mp rear cameras — one for wide angle, one for telephoto zoom — will offer 2x optical zoom so you can get into detail of pictures without distorting quality.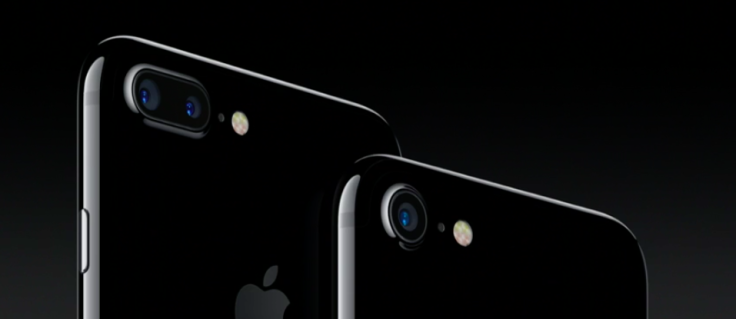 The iPhone 7 Plus isn't the first smartphone to feature a dual-lens camera, however, with Huawei's P9 revealed back in August.
iPhone 7: Storage
Hugely rumoured before the launch and confirmed on stage was the new storage options of 32GB, 128GB and 256GB. The larger capacity comes at a welcome time where media is being increasingly consumed and is a well-loved feature on rival Android handsets, which able to offer expandable storage. It's worth noting the Jet Black is only available in the larger storage options, it's not available in 32GB.
iPhone 7: Price and release date
Both the iPhone 7 and 7 Plus will be available for pre-order on 9 September and will be in stores on 16 September. Price-wise are as follows:
iPhone 7 (32GB): £599
iPhone 7 (128GB): £699
iPhone 7 (256GB): £799
iPhone 7 Plus (32GB): £719
iPhone 7 Plus (128GB): £819
iPhone 7 Plus (256GB): £919