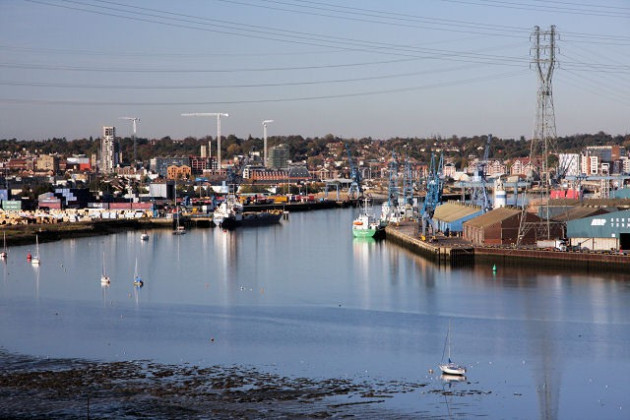 A cargo ship carrying secondhand cars caught fire in the port of Ipswich.
The cargo vessel, named as the Accum, was preparing to disembark for the Caribbean when fire broke out, witnesses said. The blaze was said to have started on the lower deck.
Early reports said there were 300 vehicles aboard the 86-metre vessel which had been in dock since 2 December.
Eight fire crews battled for more than two hours to bring the blaze under control. Suffolk firefighters called in extra appliances to help tackle the flames.
It was unclear whether anyone was injured on the three-deck ship or what caused the fire.
The ship was registered in Gibraltar.