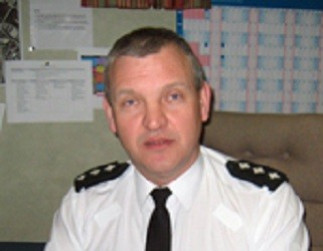 A letterbomb intended to kill a senior Northern Ireland police officer has been found by postal workers.
The bomb is believed to have been sent by a splinter group of the Irish Republican Army.
The package was posted to Chief Inspector Andy Lemon at Strabane police station in Co Tyrone but was intercepted at a local sorting office.
Lemon said: "As police officers we are targets and I would be quite high profile within Strabane. It is worrying when you get any threat."
Strabane, a predominantly Irish Catholic town, is a powerbase for a number of IRA factions.
Lemon said: "It could have gone up at any time. This was a very dangerous device and I would like to praise the Post Office staff for noticing it. One of them, or one of my officers, could have been injured had they opened it.
"I do not believe this is a personal attack but more a general attack on the police. Because I am area commander, a lot of mail would come into the police station addressed to myself, but I do not open any of it.
"That is done by other members of staff. This was an attempt to kill or injure police."
The bomb was described as a crude device, containing a battery pack and an accelerant.
In a joint statement, First Minister Peter Robinson and deputy first minster Martin McGuinness condemned the attempted attack: "The individuals behind this need to be brought to justice as actions like this have no place in society and those responsible have nothing positive to offer."
Ross Hussey, the MLA for West Tyrone, told the Irish Times: "It is quite clear that so-called dissident republicans are oblivious to the pleas from across the political spectrum that they cease their activities and leave the rest of society to live in peace."