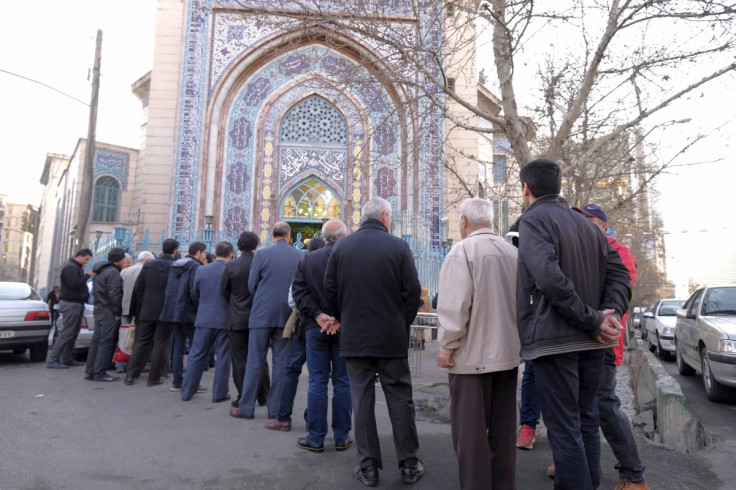 Voting has begun for Iran's 290-member parliament and the powerful Assembly of Experts as both hardliners and moderates are engaged in a tough fight. The theocratic country's Supreme Leader Ayatollah Ali Khamenei cast his vote early in the morning.
Voting will close at 6pm local time but could be extended if there is a larger turnout. More than 55 million Iranians among the 79-million-strong population are eligible to vote. Over 53,000 polling stations have been set up across the country.
As many as 4,840 candidates, including more than 500 women, are contesting for parliament. In capital Tehran alone, about 1,000 contestants are vying for 30 parliamentary seats.
"All necessary measures have been taken in various parts of the country in preparation for vibrant elections, and no security issues have been reported," said Iran's Interior Minister Abdolreza Rahmani.
Iranians will simultaneously vote to elect 88 clergy members of the Assembly of Experts, a council which is not just tasked with overseeing the activities of the supreme leader, but also to nominate his successor. About 800 candidates are running for the assembly.
The powerful Guardian Council, a 12-member unelected body of clergy, had earlier declared a mass disqualification of candidates, mostly moderates, during the initial screening. Up to 7,300 candidates were banned allowing merely 1% of the reformists to contest.
While parliamentary polls take place every four years, the members of the Assembly of Experts will retain their seats until 2024.
After casting his vote, Khamenei urged Iranians to follow him. "In Islamic teachings being the first in doing virtues is encouraged. I also wanted to be quick in participating in elections in very first minutes. Elections are important and in particular times it is more important," said the supreme leader.
The elections are taking place amid speculation that the rift between Khamenei and Iranian President Hassan Rouhani, a moderate, has widened in recent months. Both Rouhani-supported reformists and Khamenei-backed hardliners have campaigned hard for a seat in the Assembly of Experts since the composition of the council will have a bearing on Iranian polity.
More about Iran