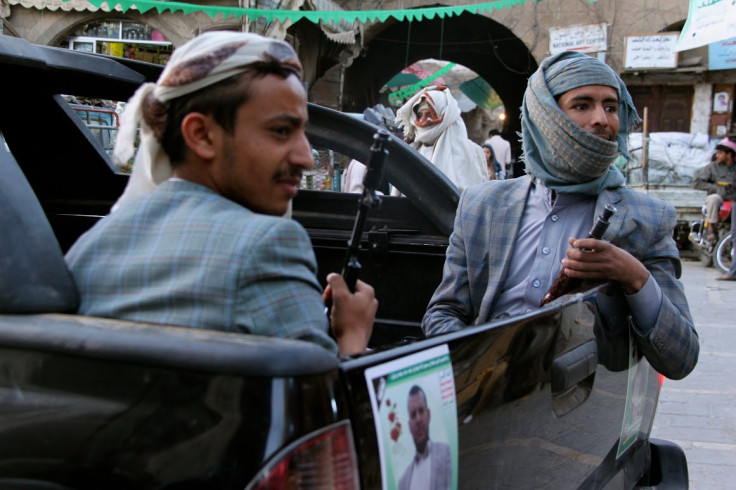 Iran, which backed the Houthi takeover in Yemen, said it was ready to help find a political solution to the country's crisis.
"All parties should help to fill the political vacuum in Yemen, and we are ready to offer assistance in this area", Marzieh Afkham, spokeswoman for Iranian Foreign Ministry, was quoted by the Fars news agency as saying in a press conference held in Tehran.
Afkham highlighted the importance of political means and dialogue to resolve the crisis with the participation of all political parties in Yemen.
"We hope that the regional and international actors to move to find a solution without putting pressure on a particular party", the spokeswoman added.
Arab Parliament rejects foreign interference
This comes as the Arab Parliament, an organisation composed of parliamentary groups representing Arab Parliaments, affirmed its rejection of any foreign interference in Yemen internal affairs, warning that that will lead to an aggravation of the situation in the country.
In a statement issued on Tuesday, the Arab Parliament called on all Yemeni political parties to quickly reach a peaceful solution to the current impasse to maintain Yemen's unity and its territorial integrity.
The Arab Parliament voiced its concern about the deteriorating situation in Yemen, it said in its statement.
UN resolution
Earlier on Monday the United Nations Security Council demanded the Houthi rebels withdraw from government buildings and called for an end to foreign interference in Yemeni politics.
The unanimous resolution also called on the Houthi to release Yemen's president Abd Rabbuh Mansur Hadi from house arrest, along with a number of the Yemeni cabinet.
Although Monday's UN resolution did not specifically include the threat of force against the Houthis, something that Yemen's neighbours had pushed for, it warned that "further steps" would be taken if the rebels did not comply.
The resolution followed the rebels' announcement earlier this month that they would form a presidential council that would rule the country for a two-year period.
Power plays
Rising Iranian influence in Yemen poses a potential longer-term strategic challenge to Saudi Arabia and the Gulf states, which are looking to sidestep Iranian control of the Straits of Hormuz by expanding the export of oil via ports on the Red Sea.
While commentators say Iran supported the Houthi takeover, some in the US government contend that Iranian support for the Houthi does not necessarily equate to Iranian influence over the group.
"There's no indication the Iranians exert command and control over Houthi activities in Yemen," a US official told Foreign Policy.