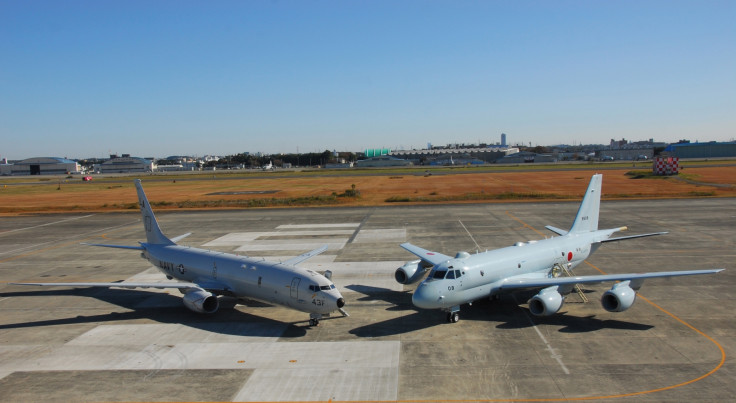 Iran reportedly threatened to shoot down two US surveillance planes when they were cruising close to Tehran's territorial airspace in a fresh confrontation over the Persian Gulf. There were at least 33 crew members on board the two aircraft when the suspected incident took place.
Washington navy's P-8 Poseidon and EP-3 Eries flew close to Iran's airspace on Saturday (10 September) as part of the US's routine expedition in the region. According to three US defence officials, cited by Fox News, Iranian forces warned they would bring down the US planes if they did not change direction.
However, the American aircraft continued their course saying they were in international airspace, defying the warnings from Iran.
"We wanted to test the Iranian reaction. It's one thing to tell someone to get off your lawn, but we weren't on their lawn. Anytime you threaten to shoot someone down, it's not considered professional," one unnamed American official was quoted as saying. Another official said the US forces were confident there were no missile launchers of Iran in that area.
This is the latest in a series of such tense encounters taking place between Iranian and American forces in recent months. In August alone, Iranian vessels harassed US warships in the Persian Gulf at least on five different occasions.
Seven Iranian boats sailed close to a US navy patrol ship in the latest incident in early September. The USS Firebolt was forced to change course after the vessels shipped as close as 100 yards from the ship.
"We don't see this type of unsafe and unprofessional activity from any other nation," a US defence official was quoted as saying earlier. He added that the contact was "unsafe and unprofessional due to lack of communications and the close-range harassing manoeuvring". The US navy has witnessed as many as 31 such interactions with Iranian forces in 2016 — close to double the numbers of 2015.