Iran, Turkey send food to Qatar amid Gulf dispute
Qatar refused to confirm whether dispatches constituted aid or exports.
Iran and Turkey dispatched food and diary supplies to Qatar on Sunday (11 June), after several Arab nations led by Saudi Arabia cut diplomatic ties with Doha accusing it of "adopting various terrorist and sectarian groups aimed at destabilising the region including the Muslim Brotherhood Group, Daesh (ISIS) and Al-Qaeda."
Shahrokh Noushabadi, a spokesperson for Iran Air – Tehran's flag carrier – told the Associated Press that a sixth planeload of vegetables will head to Qatar on Sunday. He said 90 tonnes of vegetables have already been sent.
Noushabadi added the flights "will be continued based on demand."
Apart from Saudi Arabia, Bahrain, United Arab Emirates (UAE), Libya, Yemen and Maldives also cut diplomatic ties on 5 June, and ordered Qatari citizens to leave their territory by 19 June.
Additionally, Saudi Arabia has sealed Qatar's only land border, through which it had imported most of its food.
Iranian media also reported that traditional dhow boats carrying some 350 tonnes of fruit are to leave for Qatar from the port of Dayyer.
Turkey has also stepped in to help Qatar, supplying Doha with dairy products.
On Saturday, human rights group Amnesty International warned of the "heartbreak and fear" in the wake of the diplomatic row that has seen Doha isolated by its neighbours.
"Saudi Arabia, Bahrain and the UAE are toying with the lives of thousands of Gulf residents as part of their dispute with Qatar, splitting up families and destroying people's livelihoods and education," it said.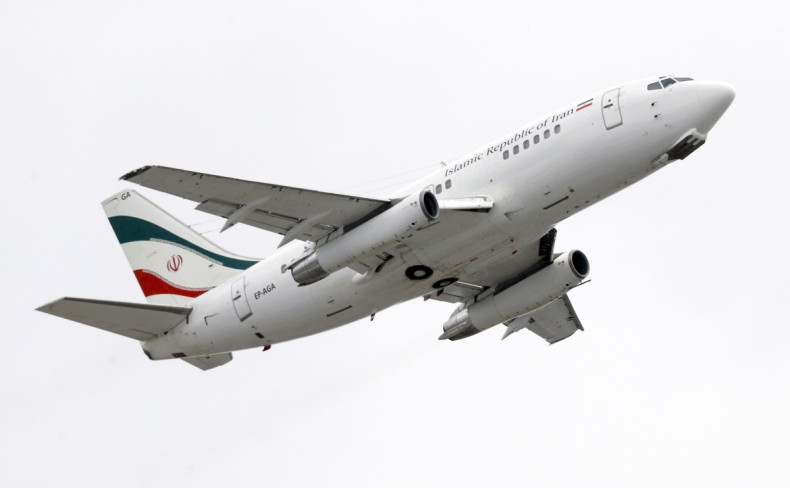 "For potentially thousands of people across the Gulf, the effect of the steps imposed in the wake of this political dispute is suffering, heartbreak and fear. These drastic measures are already having a brutal effect, splitting children from parents and husbands from wives."
Earlier on Sunday, Saudi officials said they would consider "humanitarian cases" as a deadline of 19 June looms for Qataris to return home.