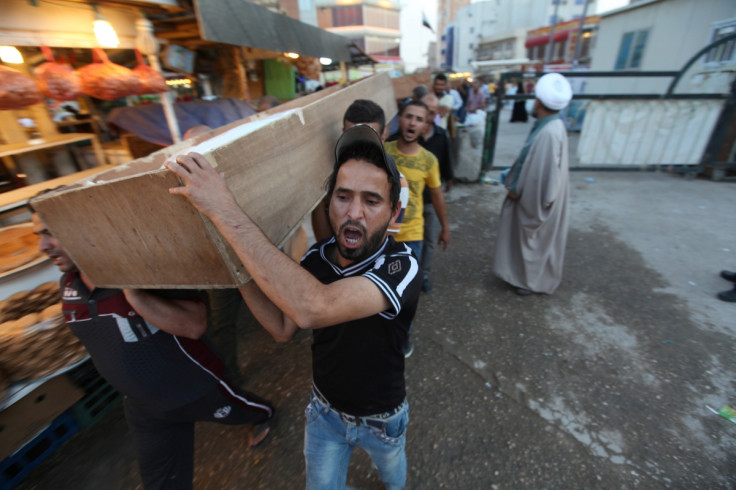 At least 13 people have been killed in the Iraqi capital of Baghdad, in a car bomb attack on a market which bears all the hallmarks of recent Islamic State assaults on the country's Shia community.
The Associated Press reported the attack took place on an open-air market in Baghdad's Shaab district on Tuesday (17 May). The explosive-laden vehicle was parked in close proximity to the busy market, the explosion was timed to inflict maximum casualties on shoppers in the area. Casualties from the attack are expected to rise.
Islamic State (Isis/Daesh) claimed responsibility for the attack through its news agency, al-Amaq. The group confirmed it carried out the attack on the market in north-east Baghdad claiming"tens" had been killed.
The violence follows the worst week of IS attacks on civilian targets in Iraq since the start of 2016.
The militant group claimed responsibility for four bomb attacks in Baghdad on 11 May, which left at least 90 dead, a day of carnage which surpassed IS bombings on 29 February, in which more than 80 were killed.
At least 64 people were killed in the majority Shia area of the Sadr city (a district of Baghdad). IS, a Sunni group which has seen its territory and influence shrink in Iraq, has sought to exacerbate the country's sectarian divide by targeting Shia areas.
The IS onslaught has placed further pressure on embattled Iraqi president Haider al-Abadi who has faced widespread protest from the country's Shia majority.
The Iraqi government has announced the reopening of a key gas installation near the town of Taji, 12 miles north of Baghdad. The natural gas plant was damaged in an IS attack on Sunday as six attackers wearing suicide vests detonated their explosive devices before security forces took back control of the facility.