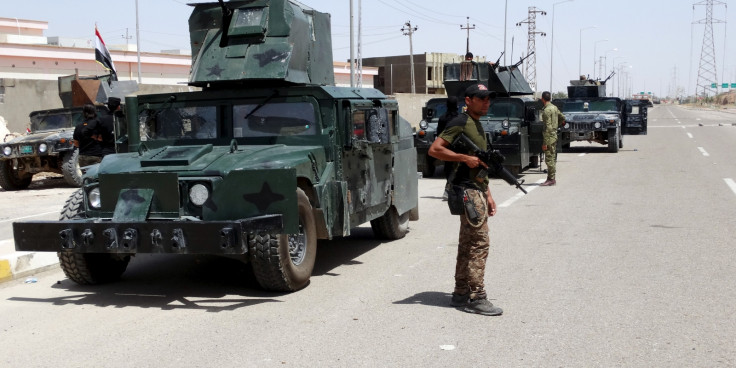 Iraqi forces are stepping up their counter-offensive in the strategic city of Ramadi, capital of Anbar province, after the Islamic State (Isis) militants took control of key government buildings.
The Iraqi military has said they are dispatching reinforcements to the strategically important city to fortify it from the Islamists.
Brigadier general Saad Maan Ibrahim, spokesperson of the Joint Operations Command, has told reporters the Iraqi forces are being deployed under the cover of "painful" airstrikes launched by the US-led coalition against the IS Sunni insurgents.
Ibrahim did not give full details of the intensified military campaign nor about the strength of the forces being deployed. But he said the IS jihadists would be driven out of Ramadi "in the coming hours" according to the Associated Press.
The retaliation from the Iraqi forces has come shortly after the IS launched a major attack on Ramadi capturing key government buildings and mosques. The militants hoisted the flag of the IS atop state-run offices.
Baghdad authorities have expressed serious concerns if IS advances go unchecked in the next days, massacres will be taking place.
US vice president Joe Biden had also spoken to Iraqi Prime Minister Haider al-Abadi over the situation and pledged to expedite Washington's weapons delivery to Baghdad.
An official statement said the duo agreed on the "importance and urgency of mobilizing tribal fighters working in coordination with Iraqi security forces to counter ISIL [IS] and to ensure unity of effort among all of Iraq's communities".
The latest militant push on Ramadi, located 100kms west of Baghdad, began on Thursday, 14 May with armoured bulldozers bursting through the gates of the government-held city.
Anbar, which makes up to about one-third of the Iraqi territory, is a strategically important province that has witnessed relentless violence between Iraqi security forces and IS fighters.
The surprise attack was launched hours after a voice recording, purported to be that of IS chief Abu Bakr al-Baghdadi, surfaced commanding jihadists to step up their onslaught.