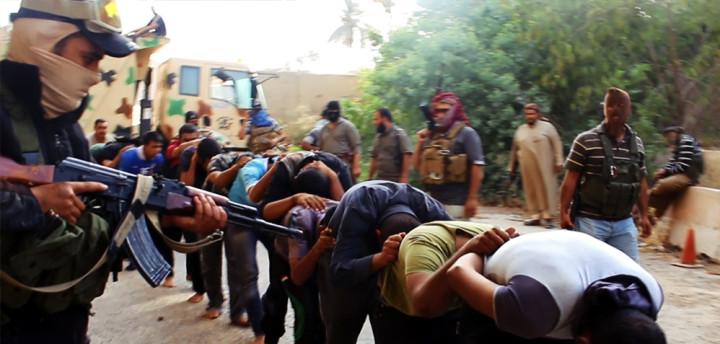 Spanish authorities have reportedly arrested eight people suspected of recruiting militants to fight in Iraq and Syria for the Islamic State of Iraq and the Levant (Isis) terror group.
Daily newspaper El Pais claims raids were carried out in Madrid in the early hours of Monday. Unconfirmed reports in Spanish media also said one of the eight was from Spain, another from Argentina and the other six from Morocco.
According to a statement from Spanish authorities, the leader of the cell was previously held at the US military prison at Guantanamo Bay after being arrested in Afghanistan. He was released in 2005 due to lack of evidence.
Isis has now seized several cities in Iraq, including the country's second largest city Mosul, displacing hundreds of thousands of people. The Sunni insurgents also control Tikrit, along with parts of Baiji and Samarra.
Reports emerged of violence on unarmed civilians in Syria and Iraq by Isis, who sparked further outcry by posting on Twitter the image of a beheaded police officer.
The group also claims it killed some 1,700 government soldiers, but there were no reports of mass funerals.
Following the uprising, Iraq's government appealed to the US to help fight the militants who want to overthrow the current government.
Obama said in a statement on Friday that Washington was considering various options, but that a military intervention was excluded.
The US ordered the evacuation of its Baghdad embassy, relocating many employees as the Islamist rebels continue to advance.
About 50 marines have been deployed to provide extra security at the building and some of the diplomatic staff members have been told to relocate to some other parts of Iraq or leave the country.
The UK vowed to send £3m in humanitarian aid to the Iraqis forced to flee their homes following the fall of the city to Isis.
Meanwhile, thousands of Iraqi civilians are joining government forces to fight against the insurgents.