Sir John Chilcot will appear before MPs in the House of Commons on 4 February to explain why the report of the inquiry into the 2003 Iraq War and its aftermath is taking so long to be published.
There was widespread anger and disbelief last week when it was announced that the inquiry, which has been investigating the UK's involvement in Iraq, won't publish the report until after the general election on 7 May. On Thursday (29 Jan) MPs will debate the delay of the report in the House.
Tony Blair refused to countenance an inquiry but Gordon Brown announced the setting up of the inquiry under Chilcot in 2009, and it was launched on 30 July that year. The last public hearing took place on 2 February 2011, and in the November of that year announced publication would be delayed until summer 2012 at the earliest. It is not now expected to be published until summer 2015.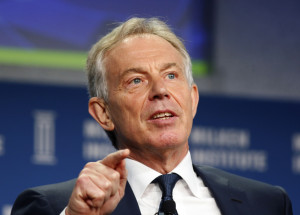 Sir Jeremy Heywood, who as Cabinet Secretary is the UK's most senior civil servant, said he could not understand the latest delay and nobody expected it to take so long. Heywood, who was private secretary to Tony Blair in the run-up to the 2003 invasion, said he wasn't responsible for the latest delay. Blair has already denied he is responsible.
The Commons Foreign Affairs Committee will question Chilcot "on the preparation of his report and on the obstacles which remain before he can submit it to the prime minister."
In a statement Sir John said: "My colleagues and I have served as members of this Inquiry longer than any of us expected would be necessary. But the Inquiry has been given the task of examining all of the significant aspects of the UK's involvement in Iraq over a period of nine years.
"The issues the Inquiry is considering are complex and controversial. To ensure that the conclusions we reach are well-founded it is essential that our approach should be rigorous and comprehensive.
"We are conscious of our responsibility - to the public and to all those whose lives have been deeply affected by the events we are examining - to discharge our duty thoroughly, impartially and fairly."