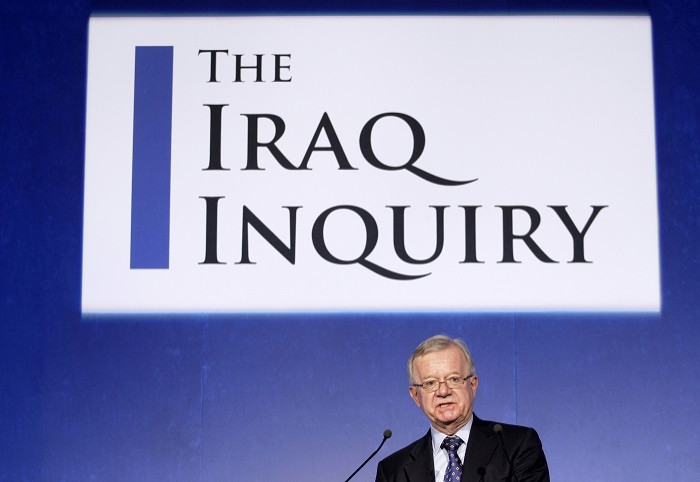 Sir John Chilcot is set to appear before MPs to explain why the publication of his report into the 2003 Iraq invasion has been delayed.
The Chilcot Report, which was set up in 2009, will not be published until after the General Election, causing frustration to those who been demanding its release.
Chilcot said he will also publish 29 notes from Tony Blair to former president George Bush "subject to very small number of essential redactions" along with the inquiry.
A disagreement surrounding the release of confidential messages between Blair and Bush are said to be one of the main reasons for its delay.
Prime Minister David Cameron wrote a letter to Chilcot saying he would have preferred his report to have already been published and "certainly well before the forthcoming election" but says it is important to remember the decision is not down to the government and he "fully accepts" it would not be possible to do so.
Chilcot has now been summoned before MPs to explain the reasoning behind the "incomprehensible" delays. Sir Richard Ottaway, chairman of the foreign affairs select committee, has written to Chilcot to say there is "no justification whatsoever" for the report not to have already been released.
"I think it would be worth discussing it with [Chilcot] in a constructive way," Ottoway told the Guardian. "There must be a way of devising an inquiry that doesn't take more than five years to complete."
Cameron blamed the delay of the release on Blair's Labour government, who were in power at the time of the Iraq invasion.
"Had the previous government established this inquiry when I first called for it, we would not be in this position today. But that cannot be undone now."
Blair, who was one of more than 100 witnesses to appear before the inquiry, has insisted he is not responsible for the delays.
The Chilcot Report, which heard from its last witness in 2011, has been looking into the reasons the UK got involved in the 2003 invasion of Iraq and the lessons learned from it. Following the ousting of the country's former dictator Saddam Hussein, British troops remained in Iraq until 2009.
Lid Dem leader Nick Clegg said it is "incomprehensible" the report has still not been released and there is a danger the public will assume the report is being "sexed down" before it is published.
In a reply letter to Cameron, Chilcot said despite making "substantial progress" since he last gave an update to the prime minister in November, the report's publication will take "some further months" with "no realistic prospect" of delivering it before the election.
He added: "I can confirm that individuals are currently being given the opportunity to respond to provisional criticism of them in the inquiry's draft report. That is an essential and confidential process. It would not be appropriate for me to comment on it in detail.
"We intend to finish our work as soon as it is possible to do so whilst being fair to all those involved.
"Until we have received and evaluated responses from all those who have been given the opportunity to respond, I cannot give an accurate estimate for how long it will then take to complete our work, but it is clear that will take some months."