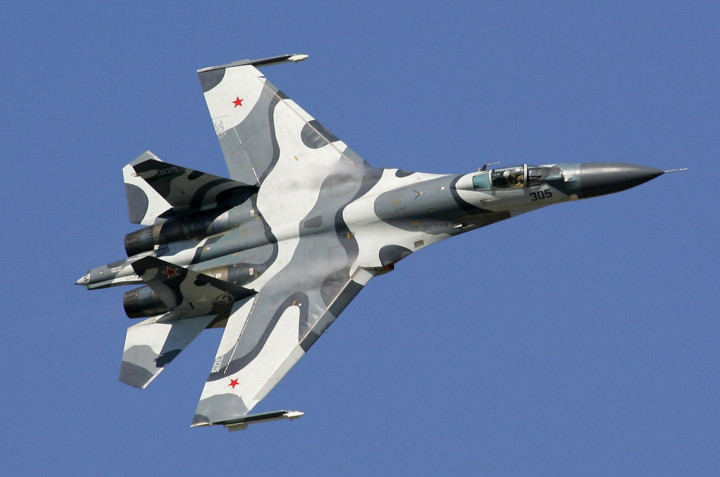 A technical failure aboard an Iraqi air force jet led to a bomb being accidentally dropped on a residential neighbourhood in the capital city Baghdad, killing at least 12 people and wounding 25.
The jet, a Russian-made Sukhoi, had been returning from a bombing run on Isis targets when the accident happened, the Associated Press reported.
The pilot tried six times to dislodge the bomb after it became stuck during the strike, but failed.
The bomb then fell when the plane was returning to Rasheed air base on the outskirts of Baghdad, destroying several houses.
"One of the bombs became stuck because of a technical problem and during its [the aircraft's] return to base it fell on... houses in Baghdad Jadida," security spokesman Brigadier General Saad Maan told AP.
The agency reported that three children and two women were among the casualties.
The aircraft had been returning from the Haditha area in Anbar province, which is dominated by Isis.
Iraqi forces, with US support, have been fighting Islamic State (Isis) militants, who control large swathes of the north and west of the country.
The country acquired second-hand jets from Russia and Belarus last year to bolster its fledgling air force.