As part of its quest to terrorise the world, ISIS has mastered an arena no terrorist group had conquered before — the burgeoning world of social media.
This quote comes from ISIS: The State of Terror - a book by Jessica Stern and J.M. Berger looking at the "startling speed and shocking brutality" with which the Islamic State (Isis) rose to prominence in 2014.
The quote highlights one of the most interesting aspects of the terror group and specifically how it leverages the huge power of Facebook and Twitter to help spread its message around the globe, shock people into taking notice of its actions, and recruit soldiers to its fight with promises of a utopian caliphate replete with its own five-star hotels.
IS quickly learned to harness the power of the internet with the videos it broadcast of British Muslim Jihadi John spreading around the world in seconds and grabbing the attention of the world's media.
While most media outlets refused to broadcast the videos, IS soon realised that platforms like Twitter and Facebook were primed for getting this content in front of millions of people instantly - with no media filter or commentary to dilute its impact or message.
A report entitled The Isis Twitter Census was published by the Brookings Institution in March (co-authored by Berger) which looked at a sample size of 20,000 IS-supporting Twitter accounts.
It found that while there were tens of thousands of Twitter accounts publicly supporting IS, there is a core group of between 500 and 2,000 accounts which were highly active sending an average of 50 tweets per day.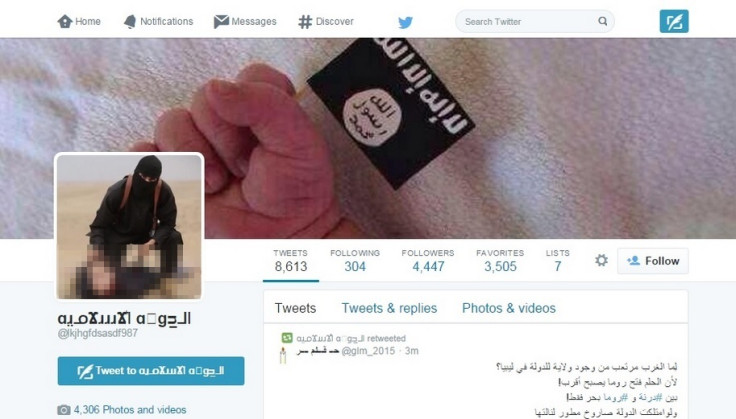 Because the content which IS was spreading on Twitter was typically violent or incendiary, it appealed to a younger, engaged audience who helped spread it to their followers despite the threat of getting suspended.
Shahed Amanullah, a former senior adviser at the State Department told Newsweek that this makes combating the rise of IS propaganda on social media difficult for traditional organisations: "Part of the reason it is so effective is because it is organic, it's from the audience that it is going after. These young people understand youth frustration, they understand the fascination with violence, they understand that imagery and graphics that you see in Hollywood will attract these people."
Twitter has been actively suspending many accounts associated with IS, but the company has consistently failed to publicly comment on the group's use of its platform to spread their message.
This has led one activist battling IS online to call Twitter a hydra-like platform for the terrorist group to thrive.
The hacktivist, known as XRSone told IBTimes UK in January: "Everyone is focused on Twitter because unlike Facebook and YouTube, these accounts stay open for prolonged periods of time."
XRSOne is just one of a group of hacktivists who have taken it upon themselves to fight back against the spread of jihadist propaganda online.
In March an anonymous hacktivist working with XRSOne built a tool using Twitter's own API which was able to automate the collection of Twitter accounts associated with IS and monitor them in real time.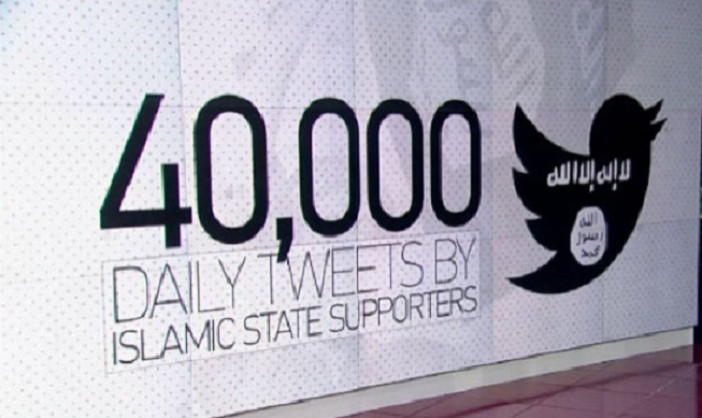 While the solution was far from perfect, it highlights that companies like Twitter could be doing more. The Brookings Institution report claimed there are up to 90,000 Twitter accounts in the hands of IS supporters indicating a lack of effort on the part of micro-blogging service:
"While we do not believe that any mainstream social media platform wishes to see its services used to further acts of horrific violence, we also suspect some would rather not be bothered with the challenge of crafting a broad and coherent response to the issue. Social media companies and the US government must work together to devise appropriate responses to extremism on social media," the report said.
Earlier this year hundreds of Twitter profiles associated with Islamic extremists were shut down in a joint operation organised by MI5 and the CIA. Despite 400 accounts being closed within the space of 24 hours, hundreds more reappeared in the following days.
A new approach to tackling the presence of IS on social media was announced this week by a Europe-wide police team. The Europol agency aims to stifle IS online by setting itself the goal of removing IS-related social media accounts within two hours of being set up.
For such strategies to work however, XRSOne claims that it is imperative that law enforcement agencies work closely with social media companies, as so far Twitter has been reluctant to offer any broader solutions to the problem.
"Twitter needs to develop its own database with its own analytics software and data mining tools in order to combat this problem," XRSone told IBTimes UK. "If this guy could create this by himself, what could they do?"