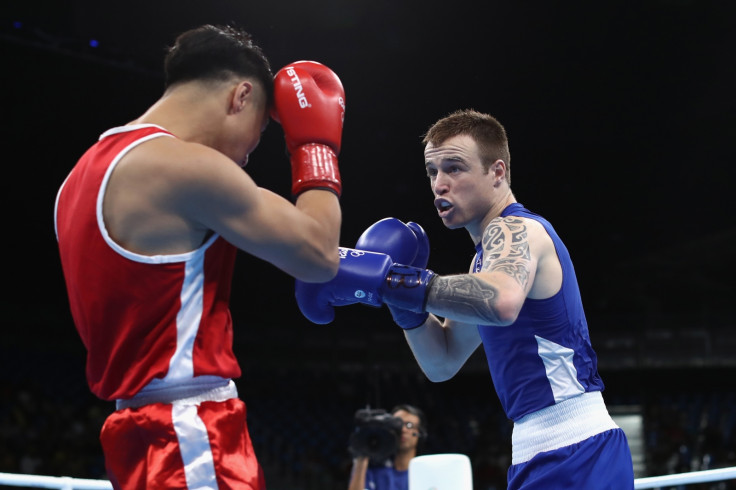 Irish boxer Steven Donnelly has been reprimanded for placing bets on boxing matches at Rio 2016, including two on his opponent to beat him in a fight he eventually won.
Another Irish fighter, Michael Conlan, and Great Britain's Anthony Fowler were also sanctioned for betting on Olympics' events, but the International Olympic Committee has ruled there "was no intent to manipulate any event" from any of the three.
Documents released by the IOC revealed Donnelly, 28, was found to have placed eight bets on various events during the course of the Games – two on Tuvshinbat Byamba of Mongolia to beat him in their last 16 bout. The welterweight went on to win the fight via a split decision.
In explaining himself to the governing body, Donnelly stated he did not intend to lose his bout, but wanted to win secure himself some "compensation" in the event he lost his fight. The IOC hearing also heard the boxer was "not aware of the prohibition," having signed anti-betting documents without reading them. Donnelly "engaged in betting to pass the time" as he was "bored in the Olympic village as there was not much to do."
Conlan, who memorably slammed amateur boxing's governing body AIBA after his controversial defeat to Russian's Vladimir Nikitin in his bantamweight quarter-final bout, was also sanctioned. According to the IOC documents, the Belfast fighter, who recently signed a professional contract with US giant Top Rank, placed bets on fights on 8 August and 9 August, at least of two of which were on fights in his own weight class. None were on his own fights and none of them were successful.
Fowler meanwhile did not bet on any of his own bouts, but did place money on a British teammate on at least one occasion. Like Donnelly and Conlan, the 25-year-old explained he placed the bets to help pass the time in Rio and it "made the events more exciting to watch".
All three avoid any major punishment but will contribute to various integrity educational programmes as part of their sanctions.