Irish Lottery website and ticket terminals knocked offline by DDoS attack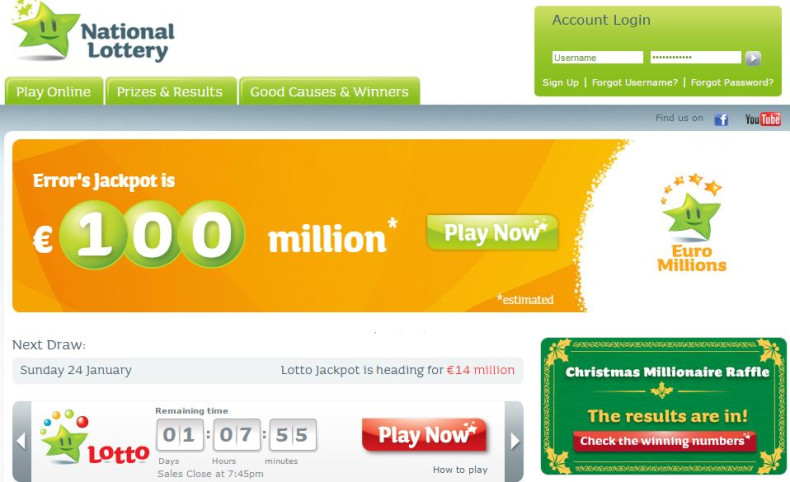 The National Lottery website of Ireland and ticket machines went offline as a result of distributed denial of service (DDoS) attack on 20 January. Lotto customers who were trying to buy tickets for the €12m (£9m, $12.8m) jackpot were unable to purchase tickets for about two hours. The jackpot was the largest in 18 months.
Premier Lotteries Ireland (PLI) that runs Irish Lottery said that the incident is under investigation. The attack began at 11.21am GMT on Wednesday and lasted for about two hours. The retail systems were back online by 12.45pm whereas the website was functioning normally by 13.45pm.
"This incident is still under investigation. However, we can confirm that at no point was the National Lottery gaming system or player data affected," said a spokesperson from the company.
In a statement Premier Lotteries Ireland (PLI) said: "Indications are that this morning's technical issues were as a result of a DDOS attack affecting our communications networks. The issues were resolved by the National Lottery's DDOS protection systems, limiting disruption and restoring all operations within two hours." The statement further suggested that personal data of the players was not compromised.
This is not the first time, Premier Lotteries Ireland was criticised for a number of technical issues. It has suffered similar issues since it took over the contract to run the lottery in 2014. The worst one was in February 2015, when 3,500 lottery ticket terminals went offline for several hours, and officials were forced to reschedule a draw until the next day. Telecom provider Telefonica was blamed for the outage.
Speaking to BBC John Graham-Cumming at DDoS-protection company, Cloudflare, said, "They said you couldn't buy tickets from the ticket machines, which is really interesting, it's not just the website - it would be quite interesting to understand why that happened."