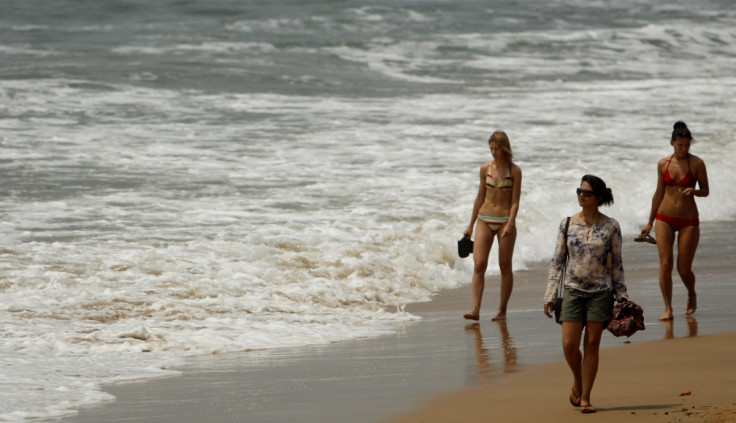 A young Irish woman has been found murdered in the coastal Indian state of Goa. The 20-something female is suspected to have been raped before she was killed. Her naked body was found in the popular tourist place known as Canacona in the western state. Several wounds have been found on her face, head and other parts.
The identity of the victim has not been disclosed as Indian law prohibits revealing the names of victims of sexual assault. Forensic experts and sniffer dogs have been deployed at the crime scene as part of the investigation.
The police have registered a murder case in connection with the incident and are awaiting post-mortem results to confirm whether she was sexually assaulted before being killed.
"Considering the state in which the body was found, and the injuries visible on her face, we concluded that that it was a case of murder," Canacona police official Filomeno Costa told the Times of India. Police have not yet collected the murder weapon so far though several clues have been obtained from the murder site.
CCTV footage from nearby areas is being studied by the law enforcement agencies.
One man has been arrested in connection with the murder but it is unclear if he is the key suspect. Several others are being grilled. The Irish diplomatic mission in New Delhi is in touch with Indian authorities and is closely following the development, said the Irish foreign ministry.
"Ireland's embassy in New Delhi is in contact with Indian authorities in relation to reports of an incident involving an Irish citizen. The Irish Department of Foreign Affairs and Trade stands ready to provide consular assistance," the department said in a statement to the Irish Times.
This is not the first time the popular resort state has witnessed the murder of a foreigner. In 2008, a 15-year-old girl from Devon, Scarlett Keeling was found dead in the northern part of Goa. After a lengthy trial, which ended in September 2016, two men were acquitted.