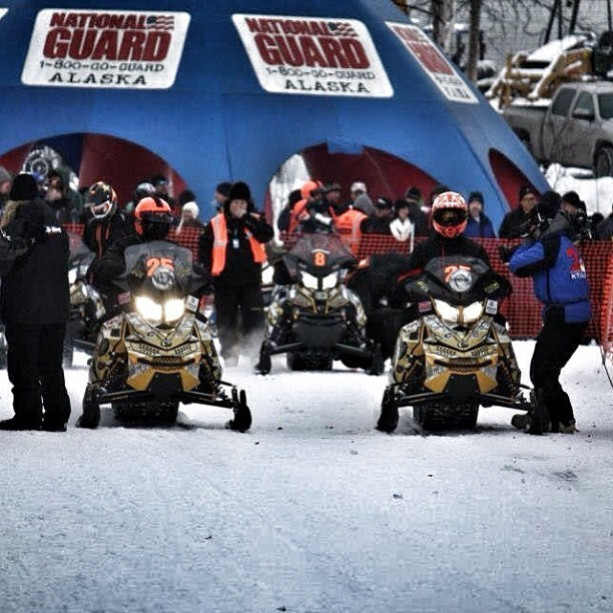 The Iron Dog, the longest snow machine race in the world, has started in Alaska.
Thousands of snow machine enthusiasts gathered at Big Lake, southern Alaska, to see off the 38 four-man teams taking part in the race, a 2,000 ordeal across Alaska's harsh terrain which ends in Fairbanks.
Teams are expected to cross the finishing line on 23 February.
Since the race traverses some of Alaska's most remote and wild regions, with temperatures well below freezing, teams are made up of two sleds carrying two drivers each.
The event, which started in 1984, was renamed the Iron Dog Gold Rush Classic in 1990 and has grown in popularity year by year, helped by the main sponsorship of the Alaska National Guard.
The first team is awarded a $50,000 (£32,000) prize. Runners-up take home $35,000.