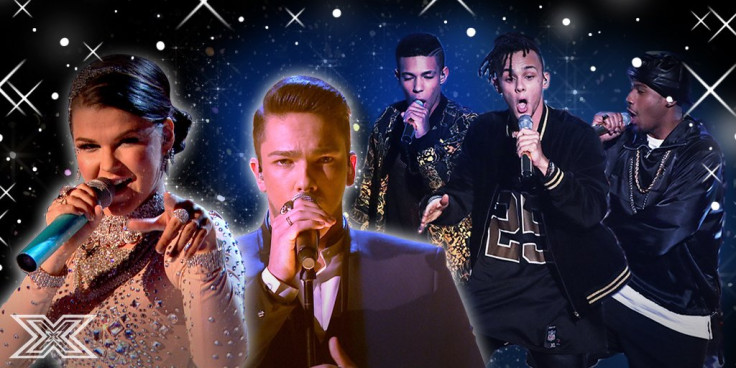 There has been a fair amount of drama on The X Factor 2016 series thus far, but it is rumoured that two X Factor finalists are hiding a blossoming romance.
The couple are thought to have got together after meeting at bootcamp and are said to have been keeping things top secret. Most of their fellow finalists are oblivious to the developing relationship, according to the Daily Star.
A source told the publication: "Their family and friends know they are an item but they've kept it a secret from viewers and that's the way they want it for now. Their fans have no idea they are a couple."
The same source said the pair are so insistent on keeping the relationship under wraps that even judges Simon Cowell and co are unaware of the situation. It has also not been disclosed as to whether or not the couple are still in the competition.
Already this season Scottish singer Emily Middlemas and Ryan Lawrie went public with their relationship as they made it through to the live shows. She is said to be having a hard time as Lawrie was eliminated from the competition a few weeks ago.
Gifty Louise was also romantically linked to fellow singing hopeful Jordan Lee from the group 5 After Midnight.
Romantic stories aside, The X Factor will get down to serious business this weekend as the final will take place at Wembley Arena. As Middlemas was booted off on Sunday night's semi-finals results show (4 December), the finalists going head to head will be Matt Terry, Saara Alto and 5 After Midnight.
Middlemas said of her run on the singing contest: "I'm so proud of myself for getting to the semi-final. This year has been amazing and I'm just so glad to be part of it," she said.
The X Factor final airs on Saturday (10 December) at 8pm on ITV.