Iselle Pounds Hawaii as Hurricane Julio Looms Large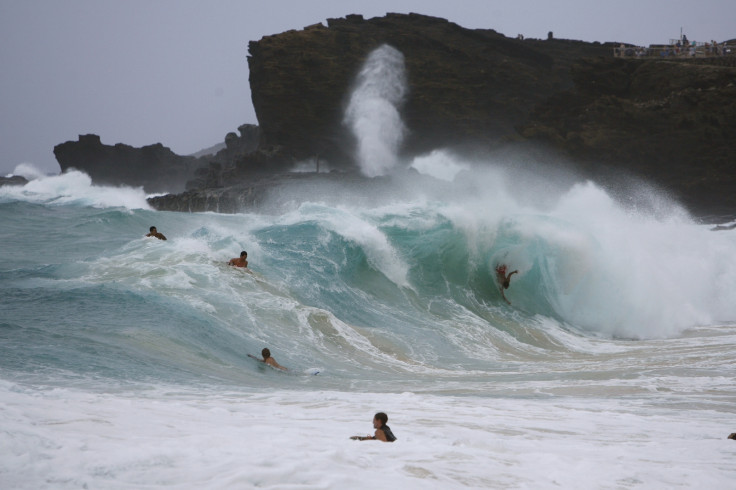 Tropical storm Iselle has lashed the Hawaiian Islands with strong winds and heavy rain as Hurricane Julio is set to batter the same region in the next few hours.
Before reaching Hawaii, Iselle was reduced to tropical storm status, yet forcing hundreds of residents to evacuate.
Iselle is the first tropical storm to hit the state of Hawaii in 22 years. The storm, which packed winds up to 80kmph, knocked off power supply to more than 20,000 buildings and brought down several trees. No major casualties have been reported.
Flood warnings are also in place in certain areas. More than 50 flights have been cancelled.
"The fact that the storm appears a bit benign at the moment is due to the fact that it hit the Big Island. This is not Kansas, this is not Florida," Governor Neil Abercombie told reporters.
"Mauna Kea and Mauna Loa are formidable topographical features, and the storm smacked into these great volcanic mountains and [that] helped to break it apart, but the wind and rain part of it are still moving. We are going to get hit with huge amounts of rain coming down and gusting winds that can put debris out there."
The evacuees who were staying in temporary shelters have been asked to return to their homes.
Iselle is to be followed by Hurricane Julio, which is also weakening, according to current forecasts.
Julio, which has been downgraded to a Category Two storm, is expected to batter Hawaii over the weekend and warnings have been issued.
"Julio will be passing over cooler waters compared to Iselle and is forecast to weaken to a tropical storm before nearing Hawaii waters. Rainfall could still be locally heavy, especially in the higher terrain as a result of the tropical flow of moisture," Dan Kottlowski of AccuWeather said, according to Reuters.
© Copyright IBTimes 2023. All rights reserved.