Russia: Two women jailed for funding Isis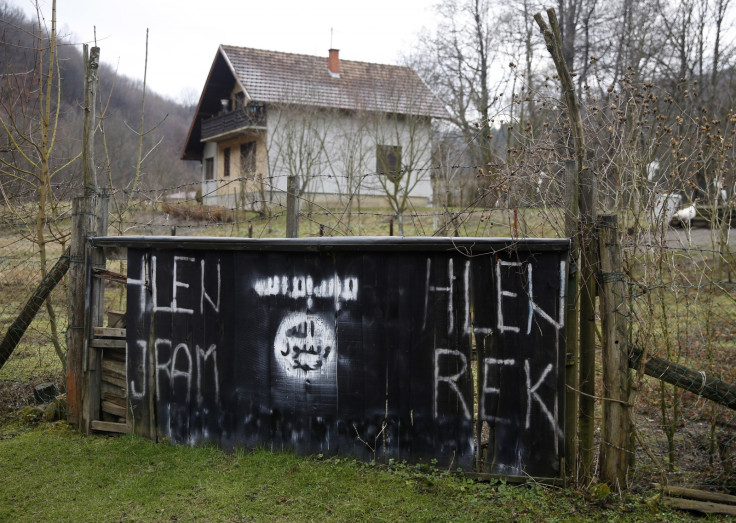 A military court in Moscow has sentenced two medical students, Yelena Arshakhanova and Saida Khalikova, to more than five years in jail after finding them guilty of aiding the Islamic State (Isis). The women sold household items and home-made soap to raise funds and also transferred 43,000 rubles (£401, $594) to an IS-linked bank account in December 2014.
Khalikova's mother, Raziyat Isabekova, denied the charges and wrote to Russian President Vladimir Putin saying her daughter had confessed under duress. "They forced her to sign a confession for something she did not do," she told Open Russia, an advocacy group fighting for democracy. Khalikova's lawyer Sabir Agayev said his client had transferred the funds for a friend without being aware of their final destination.
Isis in Russia
Moscow has seen an increasing number of Russians fleeing the country to fight for the terror group. The Russian Security Service earlier this month said nearly 2,900 Russians are fighting for IS (Daesh) in Iraq and Syria. Russia's National Anti-Terrorism Committee said 214 suspected fighters have returned, of whom 41 have been arrested. Actual numbers of Russians fighting for IS could be much higher.
The Soufan Group, a strategic intelligence consulting firm, said 2,400 people from Russia had joined IS by September 2015, compared to over 800 in June 2014. The increase is proportionally higher compared to the flow of foreign fighters from western Europe over the same period, the New York-based firm noted.
Even before the emergence of IS, Putin has had to deal with Islamic extremism in Chechnya. Ian Brzezinski, a senior fellow at the Atlantic Council, told CNBC: "Despite his government's defence doctrines stating that the US and NATO is Russia's greatest threat, Putin regards Islamic extremism to be the most immediate threat. He cut his teeth destroying the Chechens. He regarded their rebellion as a manifestation of Islamic extremism. He also bolstered his own personal popularity in Russia by demonising the Chechens as Islamic terrorists and by brutally crushing them."
Moscow's attacks in Syria have intensified after a Russian passenger jet was downed by IS in Egypt's Sinai Peninsula in October, killing all 224 people on board. The majority of passengers were Russians.
© Copyright IBTimes 2023. All rights reserved.