Isis: 93 Released Kurds Were Held in Raqqa and Freed in Besieged City of Kobani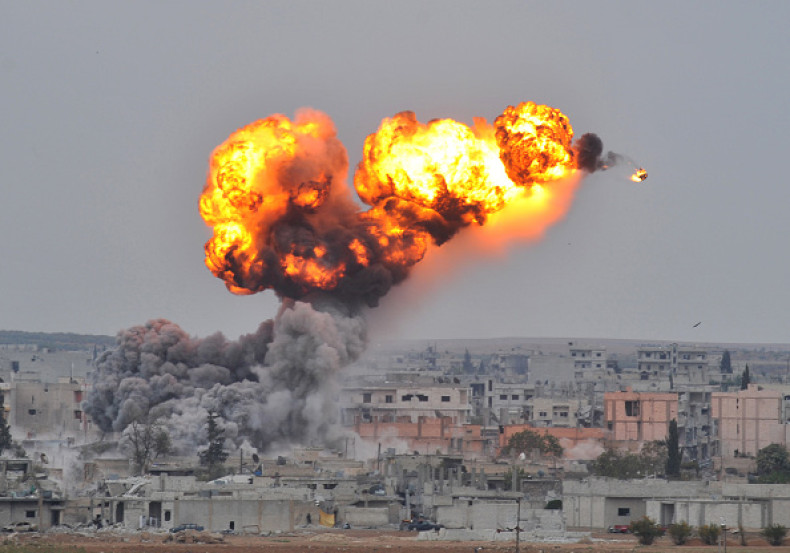 The Islamic State [Isis] have released 93 Kurds from the embattled city of Kobani after they were kidnapped in February on their way to Iraq, according to Syrian activists.
The batch of Kurds released were abducted as they travelled eastwards in Syria towards Iraqi Kurdistan. There were 160 Kurds in total captured by the terror group, according to the Syrian Observatory for Human Rights.
It was previously unknown where the hostages were held or released, but the Syrian Observatory for Human Rights confirmed that the hostages were kept in the group's de-facto capital of Raqqa and released in the city of Kobani.
It remains unclear why the Kurds were freed by the group, the Observatory added. IS have regularly requested ransoms for their hostages but it is unknown whether a fee was paid for the released Kurds.
While 70 Kurds remain in the terror group's possession, 53 of the released Kurds crossed into neighbouring Turkey and 40 remained in Syria.
Before the IS offensive on Kobani over a month ago, the city was mainly populated with Syrian-Kurds but most have now fled across the Turkish border.
The city is now being defended by Syrian-Kurdish fighters of the Democratic Union Party (PYD), a number of Kurdish Peshmerga reinforcements from Iraqi Kurdistan and Free Syrian Army (FSA) fighters.
The terror group have used their hostages in different ways. While they have released hostages before, such as the 25 Syrian Kurdish schoolchildren released last month after 153 schoolchildren were kidnapped in Aleppo after their exams.
However, they have released propaganda videos of the beheadings of US journalists James Foley and Steven Sotloff and the beheading of British aid worker David Haines while using British journalist John Cantlie to deliver a series of lectures about the western media.
The city - which sits on the Turkish border - remains under siege from the group despite weeks of the US-led coalition's airstrikes.
Turkey has been hesitant to intervene because of suspicions that the Kurdish defenders of Kobani have close ties with the Kurdistan Workers' Party (PKK) which has waged a decades-long insurgency against Ankara.