Isis are severing children's limbs in Raqqa, say escaped residents
The militants are also pressuring mothers into 'selling' their daughters into marriages with foreign fighters.
The Islamic State (Isis) are chopping off children's limbs as punishments and pressuring mothers into selling their daughters into marriage aged 14, in their de-facto capital of Raqqa, according to reports. The city, the largest the jihadists control in Syria, is under extreme pressure as supply lines are cut and the militants held up in the city, prepare for an epic battle with western-backed forces.
Out of the city emerges tales of extreme violence meted out by Daesh (Isis) who are becoming more paranoid leading to an increase in the public executions and amputations they have become infamous for. Beheadings and executions can take place for a number of reasons, including spying, blasphemy and being gay, whilst amputations, are generally meted out to thieves – in accordance with their twisted version of Sharia Law.
As the city becomes tenser, more residents are paying people smugglers to flee. Two families have recently spoken out about the horrors of living in the self-declared caliphate. Their brutality is often seen by young children and one mother has said that these gruesome amputations were not just meted out to adults - but to kids too.
"All my children have seen them," she told Sky News after escaping to Turkey. She said that an 11-year-old neighbour, who had become an orphan had been caught trying to sell a stolen car battery for food.
After offering the battery to a man, who told IS , he was hauled before the militants publicly tied down, and his arm chopped off. ''They used a sword... they put a block of wood underneath his hand, put his hand on it and said this boy stole a car battery ... they didn't say he was an orphan," the report said.
"They said this hand has stolen and he had to be punished and they cut his hand off. We know him, he was our neighbour and he was an orphan."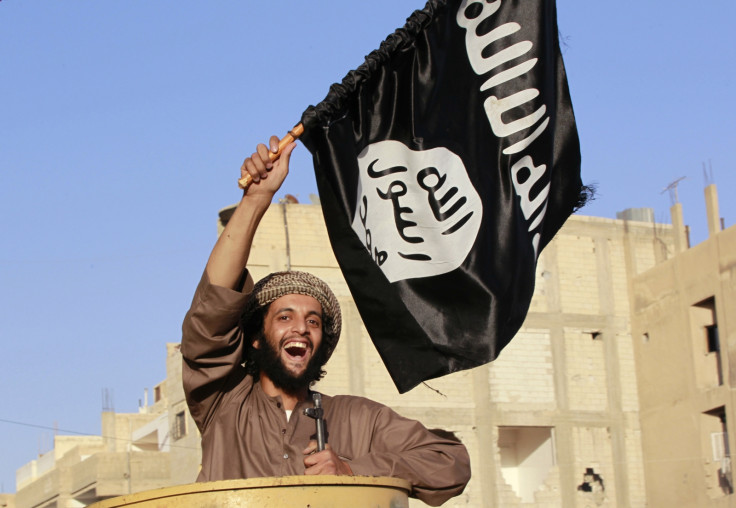 Another mother who spoke to Sky said that she was pressured into "selling" her 14-year-old daughter to an Egyptian militant who was 29 and wanted to marry her. The single mother, whose husband was killed in an airstrike, was offered $500 (£402) worth of gold in return for her daughter.
The little girl said when she met the Egyptian that he asked her to carry weapons. She said: "He told me to carry a weapon and to stay with them. I told him, 'please I want to leave now"."
Fearing the jihadists the mother agreed to the union, but before the marriage went ahead the woman used the cash to flee Raqqa. They spent around 20 days travelling across the country to escape into Turkey.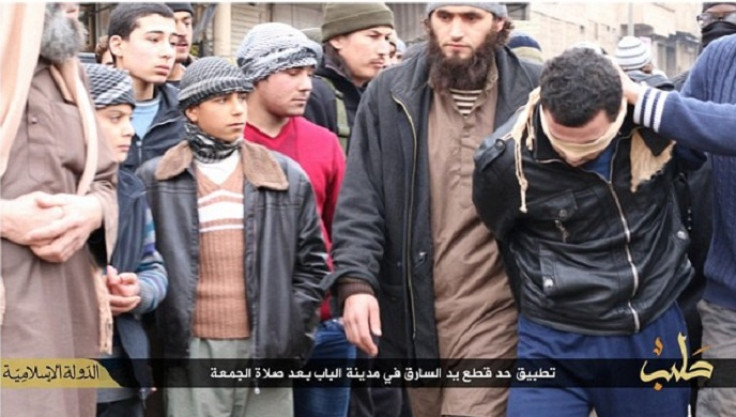 © Copyright IBTimes 2023. All rights reserved.