Turkish President Recep Tayyip Erdogan has suggested that he and Barack Obama are ready to invade the Islamic State (Isis) de-facto capital of Raqqa. Erdogan said his US counterpart spoke of joint action against Daesh (Isis) in Syria when they met at the G20 summit in Hangzhou, China.
The two countries have suffered from a strained relationship recently with Erdogan accusing Washington of offering little support following the failed coup on 15 July and the US backing Kurdish forces fighting IS, deemed terrorists by Ankara.
Turkey joined the ground war in northern Syria in July and two weeks ago troops moved over the border for an assault on the IS-held city of Jarablus. They declared victory just 14 hours later but today (7 September) Turkish officials reported that three Turkish soldiers were killed and four injured in an IS missile attack.
Erdogan gave the impression to reporters that US-Turkey relations were thawing when he was quoted by the Turkish newspaper Hurriyet as saying: "Obama wants to do some things together concerning Raqqa in particular. We stated that would not be a problem from our perspective. We said, 'Let our soldiers come together, whatever is necessary will be done,'" he added.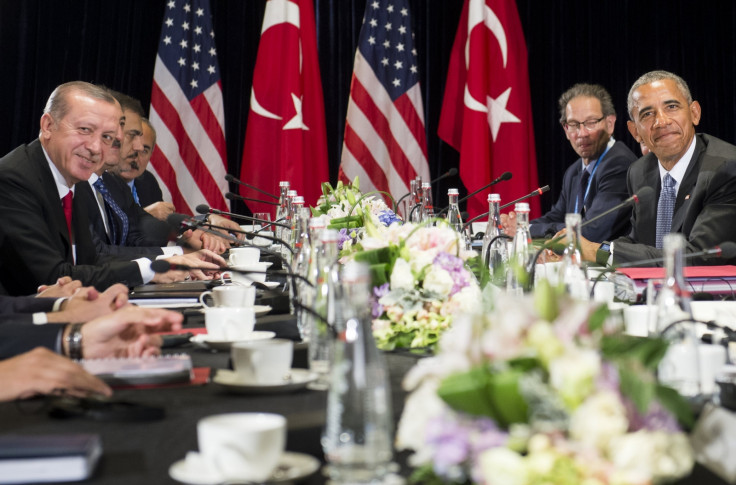 Deputy Turkish Prime Minister Nurettin Canikli had announced earlier that Turkey may push deeper into Syria after securing a stretch of land next to their border. Canikli said 110 IS fighters and Kurdish militia had been killed since the operation began three months ago.
Despite Washington having not confirmed the alliance, Turkey, the latest big military player in embattled Syria, will be pleased that the US have acknowledged their strategic interest in Syria. Syrian President Bashar al-Assad's strongest ally in the civil war, Russia, said they were "deeply concerned" by the Turkish advance.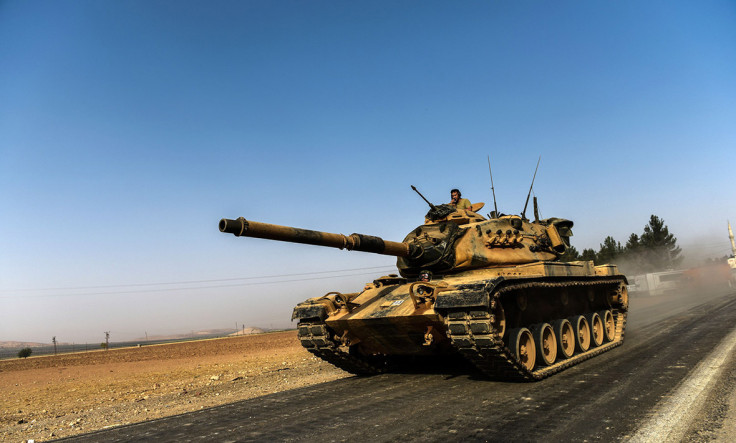 On 7 September, UK foreign minister Boris Johnson and the High Negotiations Committee of the Syrian Opposition (HNC) and other foreign ministers from across the world meet in London. Johnson called on Russia to end its "seemingly indefensible" support for al-Assad's regime before the meetings.
The HNC, an umbrella body representing more than 30 political and military forces, are seeking to wrestle power from al-Assad and unveiled a 25-page plan detailing a transition to democratic and religious pluralism in the country.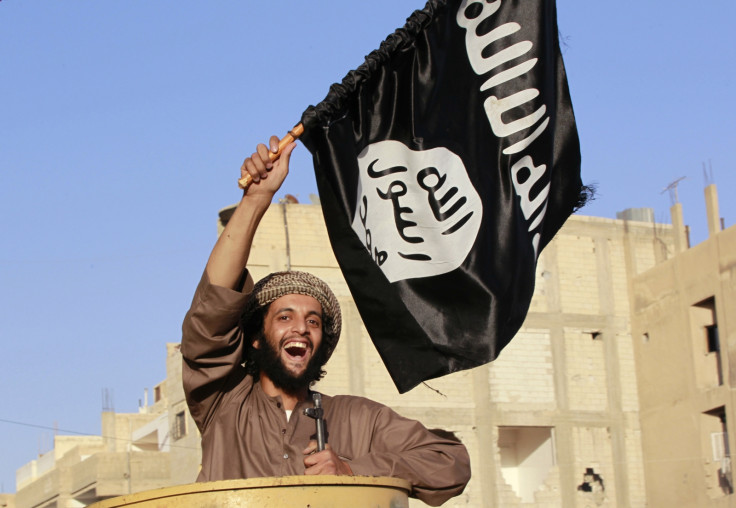 Raqqa was the first large city in Syria that was liberated from al-Assad's government forces before it was overran by IS in January 2014. The extremists destroyed churches and executed Alawites and al-Assad supporters in the process.
Although it is hard to estimate, between 250,000-500,000 people are thought to still live in the city. The US backed Syrian Democratic Forces (SDF) are operating north of the city although any attack on Raqqa is thought to be more likely in late 2017.