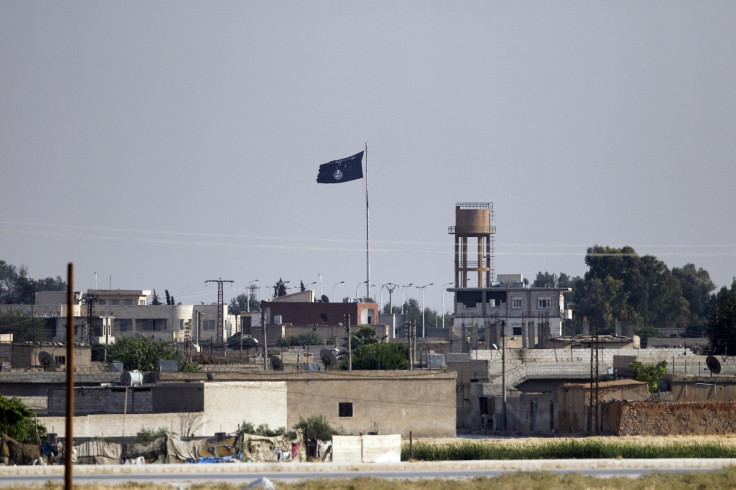 A British woman and her five children who travelled to Syria allegedly to join Islamic State, have been rescued by a Syrian rebel militia. Shukee Begum fled the UK with her children last year and was smuggled into Syria through Turkey.
She claims she only travelled to Isil's self declared capital of Raqqa, with the intention of persuading her husband, Muftah el-Deen, a jihadist and also a British national, to return home with her. Her husband is believed to have died in conflict.
Last month, Begum appealed for help to return to her home city of Manchester with her three daughters and two sons, who are aged between one and 12. After spending the past 10 months in the town of al-Bab in northern Syria, teaching English to the children of foreign jihadis, she reportedly described Isis as 'not Islamic' and pleaded for help to return to the UK after her house was bombed by US-led coalition warplanes.
Militants fighting for the Al Qaeda-allied Levant Front rebel group have now revealed that they 'kidnappers' have rescued the mother and her children. According to a statement released by The Levant Front, Begum managed to escape Isis with the help of a local smuggling gang, but was extorted for money. The family were then handed over to moderate members of the Free Syrian Army, but an intervention by the Levant Front allowed them to finally cross over into Turkey to safety.
According to Mail Online, the Foreign Office confirmed a British woman and her five children have been reported missing in Turkey. "We continue to work closely with the Turkish authorities on the whereabouts of a British national and her children, originally reported missing in Turkey, and stand by to provide consular assistance," she said.
ISIS actively encourages couples to settle in it's strongholds in the Middle East and establish family units in a bid to operate as a state. The matter of returning foreign fighters and their families remains a contentious issue, with those opposed to their repatriation highlighting the risk to security and calling for the stripping of citizenship for anyone who joins the terrorist group.
Others say those who joined the group and subsequently renounced it should be repatriated and may even present valuable examples to counter Isil propaganda by highlighting the risks and harsh reality of life under Islamic State.
In February, new anti-terror legislation in the Republic of Ireland was announced which includes 10-year prison sentences for anybody found guilty of promoting terrorism. A surprisingly high proportion of Irish Muslims have travelled to Syria, with one in 1,500 Irish Muslims travelled to Syria, compared to only one in 5,000 in the UK.