Fort Lauderdale Airport shooter, Esteban Santiago, acted on behalf of Islamic State (Isis), the FBI said during a court hearing on Tuesday (17 January). However, the Islamist militant group has not claimed responsibility for the 6 January incident that left five people dead and eight injured.
Testifying during Santiago's bond hearing, FBI special agent Michael Ferlazzo said that the accused initially told them that his mind was being controlled by the CIA and later blamed it on the influence of IS (Daesh) chatrooms and websites. Investigators are reportedly corroborating his claims.
Santiago, 26, was arrested soon after he opened fire at the Terminal 2 baggage claim at Fort Lauderdale-Hollywood International Airport, Florida, with a gun he carried in his checked-in baggage from Alaska.
The FBI agent told the court that Santiago – an Iraq war veteran and a former member of the Puerto Rico and Alaska National Guard – visited a gun range in late 2016 before booking his one-way ticket to Florida. The agent confirmed reports that Santiago visited the FBI office in Anchorage, Alaska, in 2016 with complaints of hearing voices and of CIA controlling his mind.
His complain led Anchorage police to temporarily seize his gun and sent him to a mental hospital, where he was given anti-anxiety medications during a brief stay, Ferlazzo said.
The agent confirmed to the court that the shooting rampage was carried out with a Walther handgun, the same which the Anchorage Police Department had seized and later returned to Santiago after the hospital deemed him "stable".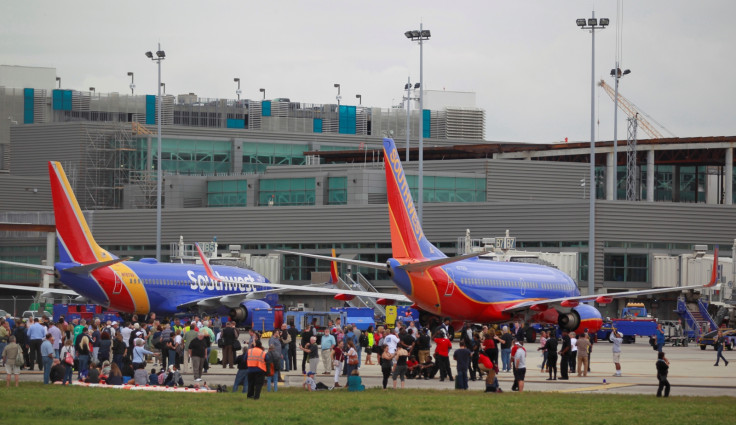 Ferlazzo testified that Santiago, at first, repeated claims that his mind was under government control and later told investigators about visiting chatrooms and internet sites frequented by Isis militants, who apparently inspired him to carry out the shooting.
"It was a group of like-minded individuals who were all planning attacks," Ferlazzo said of Santiago's testimony, the Associated Press reported.
The FBI is reportedly examining Santiago and his family members' computers and other devices to corroborate his claims.
During the hearing, the judge ruled that Santiago be held without bond until his next court appearance on 30 January. The defence did not argue for bail, saying he was willing to remain in custody.