Instead of reaching out to the incumbent president, Florida Governor Rick Scott called President-elect Donald Trump and Vice-President-elect Mike Pence following the tragic Fort Lauderdale shooting on Friday (6 January), which left at least five people dead and eight injured.
Police have reportedly taken a 26-year-old suspect into custody, identified as Esteban Santiago, but are yet to confirm if he is the shooter. The motive is also unclear at the moment as an investigation has been initiated.
Addressing a news conference on Friday afternoon, Scott said: "I have reached out to President-elect Trump, and spoken to him and to Vice President-elect (Mike) Pence multiple times to keep them informed, and they told me whatever resources that we need from the federal government, they would do everything in their power to make that happen," CBSNewYork reported.
Trump confirmed his conversation with Scott on Twitter, adding that he was monitoring the situation.
When asked if he had reached out to President Barack Obama, Scott said he did not. On being asked if it were not more appropriate to call Obama than Trump, the governor replied: "I have a personal relationship with Vice President Pence and President-elect Trump, and I reached out."
On banning guns at airports, the governor said: "It's horrible what happened here. It's not time to be political. It's a time to mourn those that lost their life, finish an investigation, and pray for everybody who is still fighting for their life."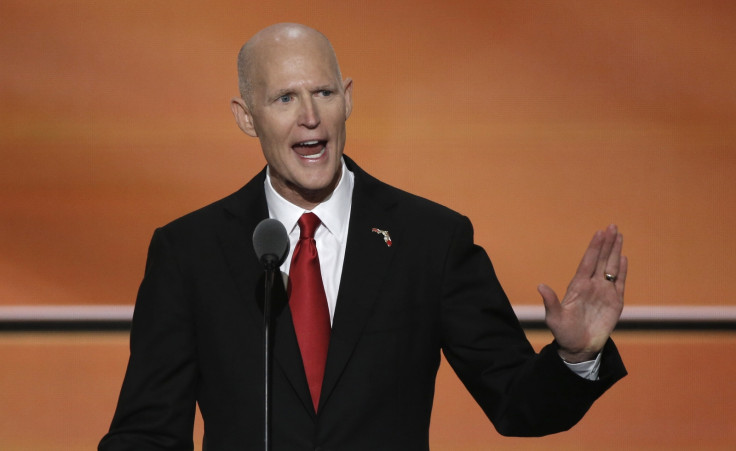 Meanwhile, outgoing president Obama said he is "heartbroken" for the families of the victims of the airport shooting.
"These kinds of tragedies have happened too often during the years that I've been president," he told ABC News during an exclusive interview to be aired on Sunday.
"The pain, the grief, the shock that they must be going through is enormous," he added.
Declining to comment if the shooting could be an act of terrorism, he said: "I don't want to comment on it other than just to say how heartbroken we are for the families who've been affected.
"I think we'll find out over the next 24 hours exactly how this happened and what motivated this individual," he added, noting that he has asked his staff to contact the mayor to make sure efforts are coordinated between state and local officials.
The suspected gunman, Santiago, is reported to have flown in from Alaska. He had checked the gun at Alaska airport, retrieved it at the Florida airport and loaded it in the washroom there before setting out on a shooting rampage.