Islamic State (Isis) has claimed responsibility for an attack in Belgium in which a machete-wielding man targeted two female police officers outside the main police station in the city of Charleroi. The news came after law enforcement revealed the attacker was a 33-year-old Algerian who was previously known to the authorities, but not for terror-related activities.
Identified only as 'KB' the man had reportedly lived in Belgium since 2012.
Only 24 hours after the incident, which occurred on 6 August, the Amaq News Agency – the propaganda arm of IS (Daesh) – claimed responsibility for the attack.
"The executor of the attack in Charleroi, Belgium, was a soldier of the Islamic state and carried out the operation in response to calls to target citizens of countries belonging to the crusader coalition," Amaq claimed in a statement.
The unnamed Algerian launched the attack at a checkpoint set up outside the entrance to the main police building in Charleroi. Reports quickly circulated that the attacker was heard screaming "Allahu Akbar" ("God is Great") while viciously swinging a machete at the police officers.
The two injured officers, named by local media as Corinne and Hakima, were both taken to hospital and treated for serious wounds. A third officer who was nearby at the time of the attack shot the assailant dead at the scene.
Prosecutors said the man was carrying a rucksack during the attack. But no other weapons or explosive material was uncovered. "There are indications that the attack may have been inspired by a terrorist motive," the prosecutors said.
Meanwhile, a police spokesperson said: "It's a sad thing. Our hearts go out to the two cops involved. Our thoughts also go out to the officer who had to pull her gun. For her, this is not easy."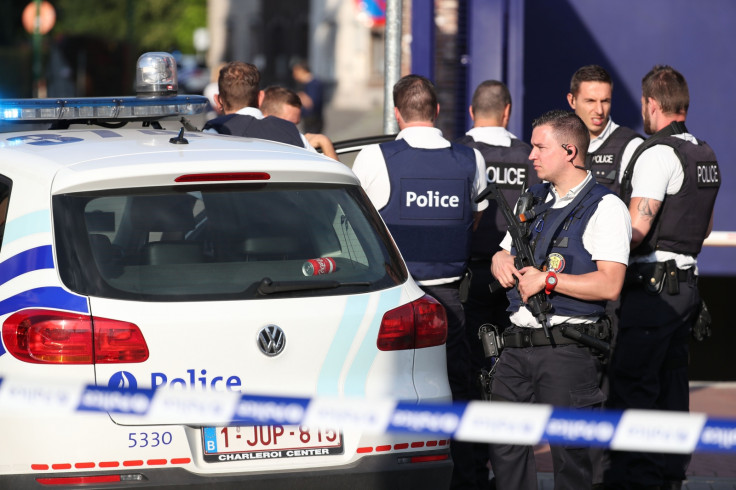 Belgium Prime Minister Charles Michel's spokesman said he was "closely monitoring" the situation. In a statement on Twitter, the PM added: "My thoughts are with the victims, their loved ones, and the police."
As previously reported, Belgium's interior minister Jan Jambon branded the attack a "despicable act" and lent his support to the wounded police officers, their families and colleagues.
Belgium has remained on a high terror alert following a series of attacks in March that targeted the main Brussels airport and a metro station that left 32 people dead and 300 injured. It is believed that Charleroi was used as a base by some of the Islamic militants involved in the Paris attacks in November 2015 that left 130 dead.