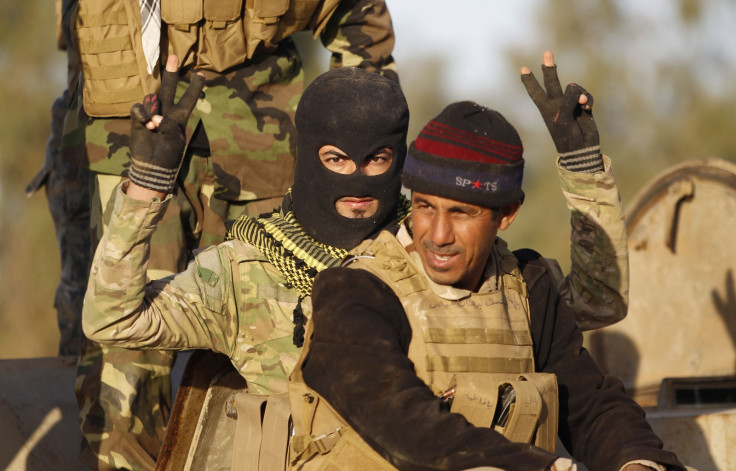 The Islamic State (Isis) has claimed that a US citizen launched a suicide attack against Iraqi forces who have launched a long-awaited military offensive to retake they key city of Tikrit, Saddam Hussein's hometown.
An IS radio bulletin said that Abu Dawud al-Amriki (which means from America) threw himself "with his explosives-laden truck against a gathering" near Samarra, where tens of thousands of troops and militia gathered for the assault to wrest back Tikrit.
The identity of the man is unknown and there is no independent confirmation of the attack. The IS report claimed that dozens of Iraqi forces were killed and wounded in the blast, according to AFP.
The incident came as Iraq government forces said they had seized back some districts around the city, backed by air strikes from iraqi jets. The two districts of al-Tin, near Tikrit university and the district of al-Abeid are now in government's hands, according to security sources. The BBC reported that five soldiers and 11 militia fighters have been killed in the attack.
A shady commander of Iran's Revolutionary Guards, Gen Qasem Soleimani, is also taking part in the operation. The Shia militia commander of the Guards' overseas operation arm, the Quds Forces, emerged from decades after the IS advance in Iraq last summer. He was in charge of overseeing the defence of the capital Baghdad and helped mobilise pro-Iranian Shia militia.
Tikrit was seized by IS last summer, as the extremist group conquered large swathes of the country in a lightning campaign backed by Baathists and other former loyalists to Hussein.
Hours before the operation was launched, Prime Minister Haider al-Abadi urged local Sunni tribes and Saddam loyalists to desert IS, saying it was their "last chance" to do so and receive pardon.
"I call upon those who have been misled or committed a mistake to lay down arms and join their people and security forces in order to liberate their cities," al-Abadi said, speaking in the nearby city of Samarra where he arrived on Sunday (1 March) to supervise the attack.
"This is their last chance. If they insist on staying on their wrong path they will receive the fair punishment they deserve because they ... stood with terrorism," he said, according to Reuters.
Retaking Tikrit is of high strategic and symbolic importance to Baghdad.
In February, US officials disclosed that a coordinated military mission to retake Mosul involving some 25,000 Iraqi troops and Kurdish fighters was being set up and expected to start in April or May.
The seizing of Tikrit is a necessary prerequisite of such an operation as the city is located on the main northbound artery accessing the Mosul region.
The city was also the set of the massacre of hundreds of Iraqi soldiers who were brutally executed on camera by IS after being captured from the nearby Camp Speicher last summer.