Isis: Female Daesh fighter tortures woman to death for violating dress code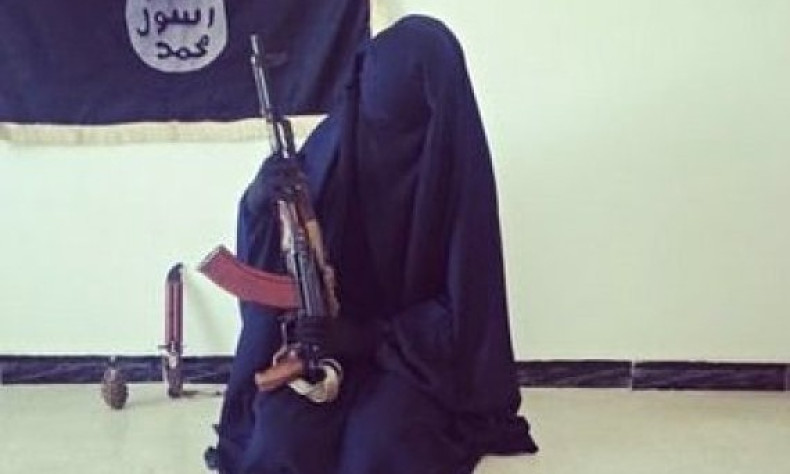 A female member of the Islamic State (Isis) has reportedly tortured a 21-year-old Syrian woman in the northern city of Manbij for alleged violations to the group's strict dress code. The victim was arrested last week for the violation and her body was later returned to her family.
According to ARA News, the victim died after being tortured by the female jihadi known as Oum Farouq. Women under IS (Daesh) rule are forced to wear a black veil of two layers to conceal their eyes, loose abayas and gloves. Women are also not allowed to go anywhere without a male guardian.
The woman's family member told ARA News that they received her dead body with clear signs of brutal torture. "She was harshly tortured. We have received her dead body full of physical effects of torture," the relative said. "We cannot even protest against this horrible crime. The only judicial department in Manbij is the Sharia Court, which supports such crimes."
ARA News also reported that a local source quoted a former female prisoner in Manbij saying: "The militants practice all kinds of violence against the female prisoners. Once you protest, they will beat you to death."
The woman's torture and murder comes as reports emerged that the terrorist organisation killed a female journalist and vocal IS opponent. Ruqia Hassan, who was also known as Nisam Ibrahim, was reportedly executed in September, but her family only learned of her death on 2 January after being told she was found guilty of spying. IS fighters reportedly used her social media accounts to entrap fellow opponents.