Isis fighter dies after being refused treatment in Austria
A spokesman said it would be a "major risk to domestic security".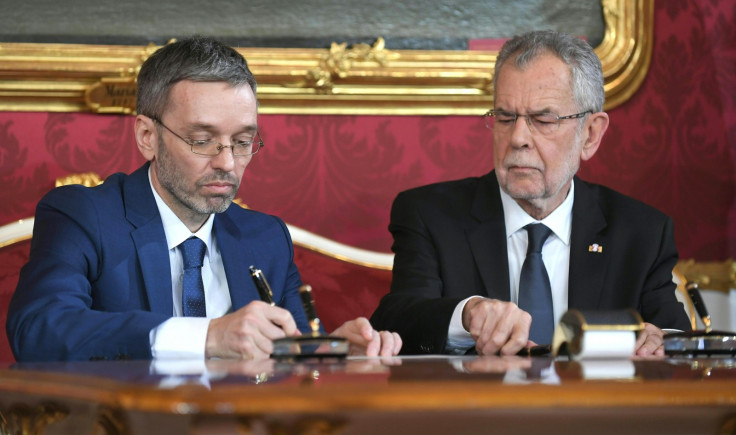 An Isis fighter has died after being refused treatment in Austria because of the associated "major" security risk.
Temirlan Machalikashvili, 19, was shot in the head during a battle in northern Georgia on Boxing Day. According to The Local, Georgian authorities had asked that the teenager be given emergency surgery in Vienna. Austria's interior minister Herbert Kickl swiftly denied the request.
According to a spokesman, allowing Machalikashvili into the country would create a "major risk to domestic security".
The circumstances of Machalikashvili's injury are still up for debate, according to Jam News. The soldiers involved said they shot Machalikashvili while he was trying to detonate a grenade. But according to Machalikashvili's relatives, he was sleeping at the time and soldiers had burst into his home.
Machalikashvili's mother Aiza Margoshvili said her son's death would not go unanswered. "I'm going to deal with each and every person responsible for that," she said. "We were going to transfer him to Turkey this morning (11 January) and facsists intentionally killed my son absolutely for no reason."
Machalikashvili reportedly had connections to Chechan warlord Akhmed Chatayev, the man allegedly behind a terrorist attack in Istanbul. In June, 2016, 46 people died and a further 200 were injured after three suicide bombings took place in the Turkish capital. Chatayev died during a counter-terror operation in Tbilisi last year.
The news comes just days after an Isis henchman – best known for beheading gay men and throwing them off rooftops – managed to talk his way out of jail in minutes. Abu Omer – known as "White Beard" thanks to his impressive facial hair – was arrested in Mosul at the beginning of the year. Local and international media reported his detention, but now it seems that the sadistic jihadi was back on the road in no time at all.
Describing the security debacle, local official Zuheir Hazzen el-Jaburi told Ayn Al Iraq: "I was in Mosul when a force from police intelligence arrested a man. After questioning they were told he was the mufti for the right bank of the [river in the] city – an Isis member.
"We asked people who he was, and they proved he really was an Isis mufti. After he was arrested, he left a motorbike behind. An hour later we saw the motorbike was no longer there."