Isis: EU vote on anti-Islamist recruitment laws slammed as 'nonsensical online censorship'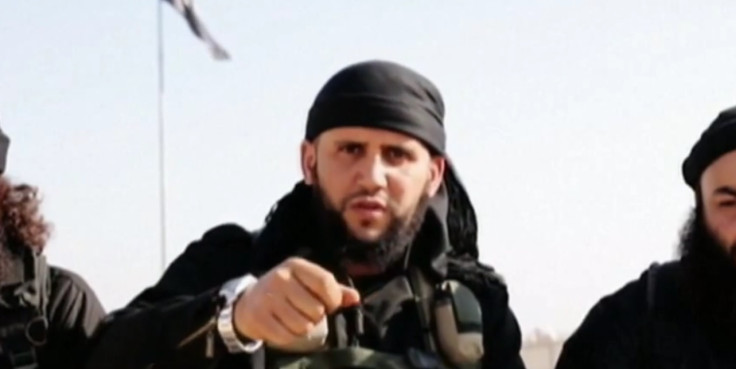 A controversial plan calling for criminal prosecution against websites hosting Islamist propaganda, regardless of if it was uploaded by a third party or for study purposes, is to be voted on by EU lawmakers. Rights groups have accused the text, drafted by France's former minister of justice Rachida Dati to counter jihadi recruitment in Europe, of being censorship.
The resolution suggests a series of measures to be adopted across the 28-nation bloc to stop people becoming Islamist militants. It largely focuses what are seen as the main sources of radicalisation: the internet and prisons.
A particularly controversial passage says that "digital actors who do not take action in response to the spread of illicit messages or messages praising terrorism on their internet platforms" should face criminal prosecution.
"Refusal or failure to cooperate on the part of internet platforms which allow such messages to circulate should be considered an act of complicity with praising terrorism and should consequently be punished," reads the draft that is to be by the EU parliament Civil Liberties, Justice and Home Affairs Committee (LIBE) on 19 October.
The UN special rapporteur on freedom, David Kaye, accused the text of being "overbroad and vague", saying that legitimate online content risks falling under the axe of censorship. He tweeted:
Joe McNamee, the executive director of the European Digital Rights (EDRi) advocacy group, slammed the text as "incoherent, contradictory nonsense," saying it is "entirely wrong both legally and from a policy perspective". McNamee also claimed the wording was too vague, particularly in its distinction of what are illegal, illicit and legitimate contents.
"You are left with the broad notion that internet providers, without any indication from the real world that this might be necessary, could be held criminally liable for the actions of their
customers, even if that activity was not illegal," he said.
French digital rights advocacy group La Quadrature du Net claimed that, fearful of criminal charges, private internet companies would be forced to engage in pre-emptive censorship.
"What is now at stake is the protection of the fundamental rights and freedoms that make up
Europe's strength: giving in to the temptation of censorship, public or private (ie by
platforms and web hosting services), is to weaken the building blocks of our democracies," the groups said.
Islamist propaganda is often shared on social media or online platforms known as digital libraries, which allow users to upload all sorts of electronic documents. Copies of Islamic State (Isis) or al-Qaeda's videos and magazines are also often made available on websites dedicated to the study and opposition of jihadism.
Dati's text has met with the resistance of many MEPs. It has drawn more than 600 amendments from LIBE committee members and it is likely to be watered down during discussion.
The vote comes as more than 5,000 Europeans are believed to have joined IS and other jihadi groups fighting in Iraq and Syria. Many have been recruited online and it is believed that internet recruitment also played a role in the radicalisation of the home-grown jihadists that carried out recent attacks in France and Denmark.
Other measures contained by the draft include the strengthening of EU external border controls and the segregation of extremist inmates within their prisons in order to prevent them from radicalising jail mates.
Once approved the draft is to be submitted in its final form to the EU Commission for consideration.
© Copyright IBTimes 2023. All rights reserved.