A lone black Islamic State (Isis) flag is visible in the distance on the barren hills outside Mosul, just 12km from the Kurdish front line.
The Kurdish fighters - known as the peshmerga - have been holding this line for months, backed by US air strikes that occasionally hit IS positions close by.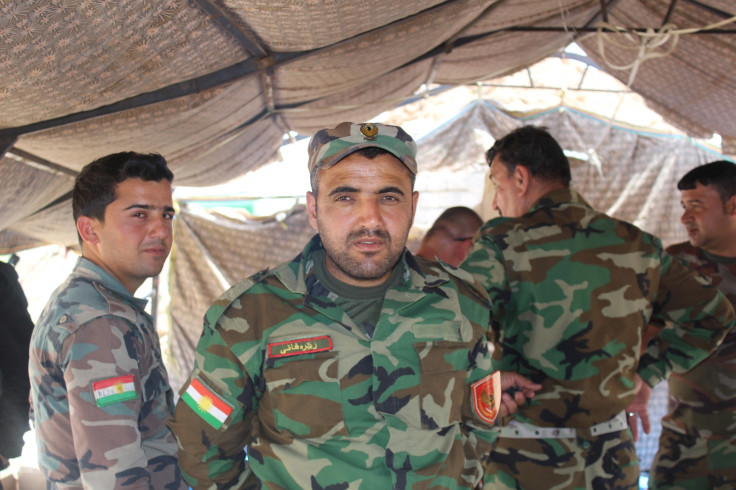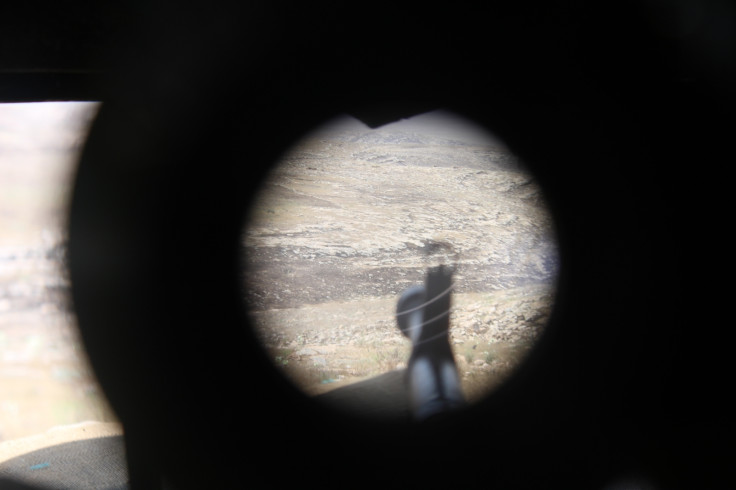 But life is not easy for the peshmerga here in the hills outside Mosul. The men have already had to deal with a triple suicide bombing attack and IS fighters regularly try to drive explosive-laden cars across the fields to reach the Kurdish base.
It is a very real threat for the Kurdish fighters, 70% of whom have been killed in attacks using IEDs or suicide bombings.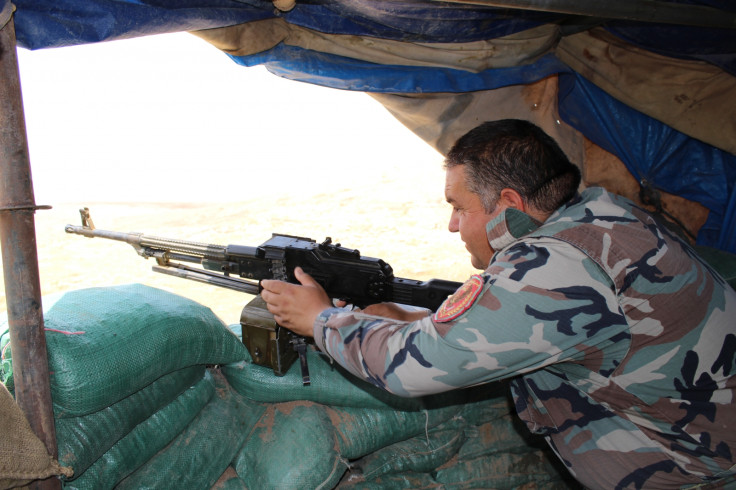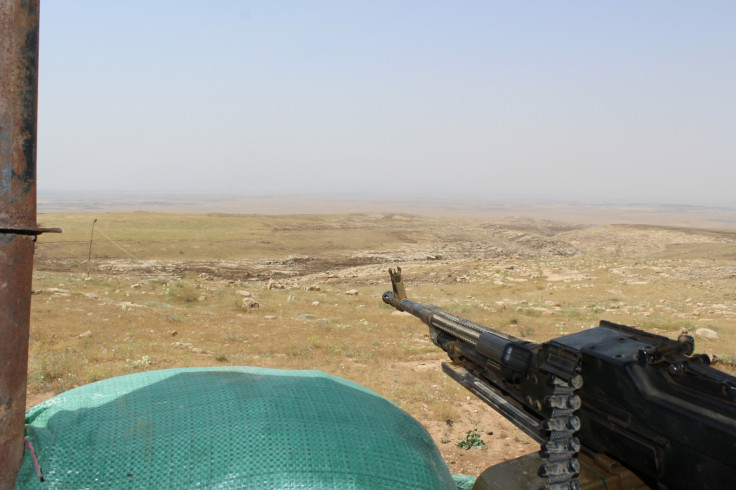 Much of the Kurds' equipment has been donated by the West, including a German machine gun and American weapons, but some Kurdish fighters are expected to bring their own guns to the front.
This lack of equipment has prompted the Kurdish government in Iraq to call for the West to send more weapons, given that the peshmerga are expected to be involved when the Iraqi army finally rally to take back Mosul from IS.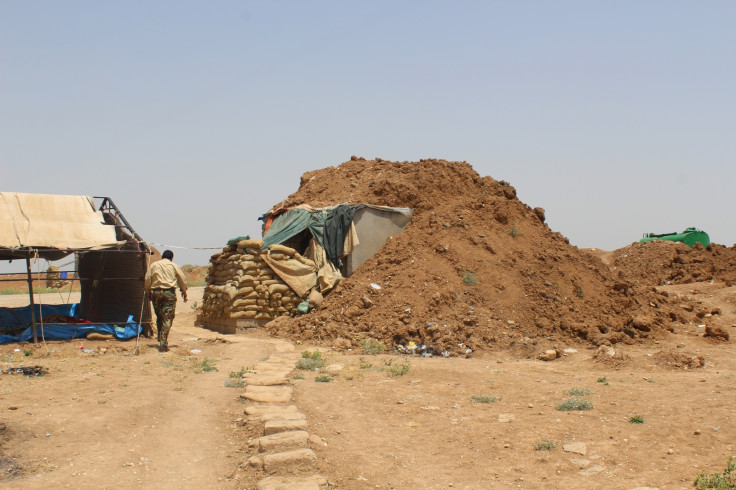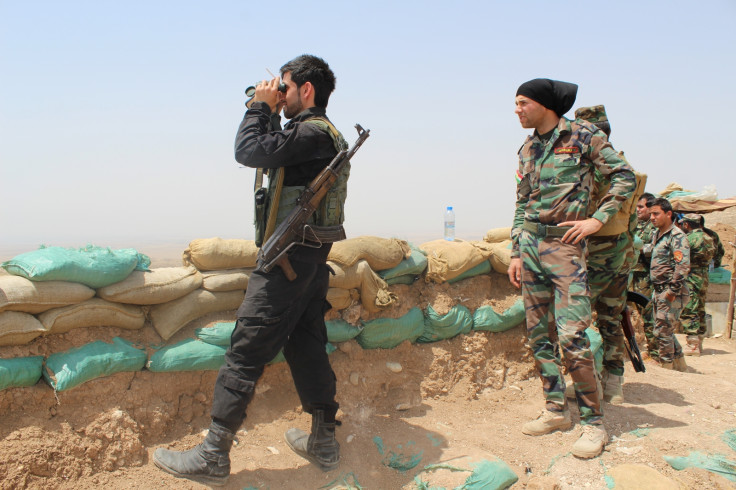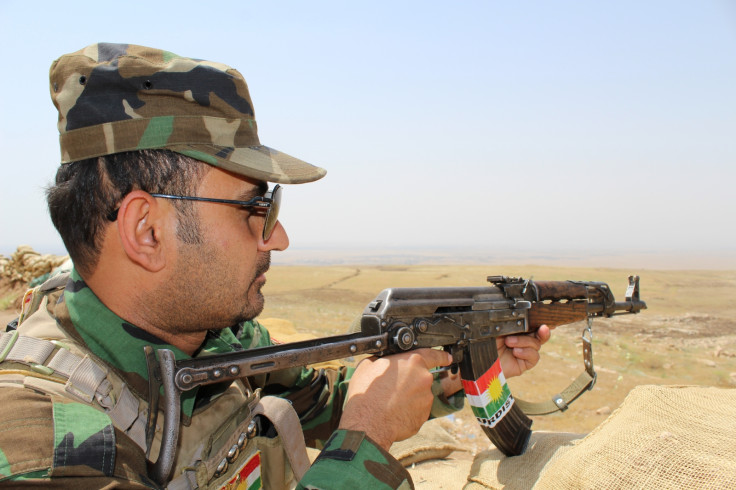 The Iraqi army is currently tied up in Ramadi, which fell to IS on 17 May, and until a strategy for taking Mosul is formed by the Iraqi government, the Kurdish troops will remain here, holding the line against the militants.
For their part, the men say they enjoy being at the front and protecting their home against IS.
"When we go home, we miss being here," says Moyad, who mans the Dushka, the unit's heavy machine gun which dominates the valley below.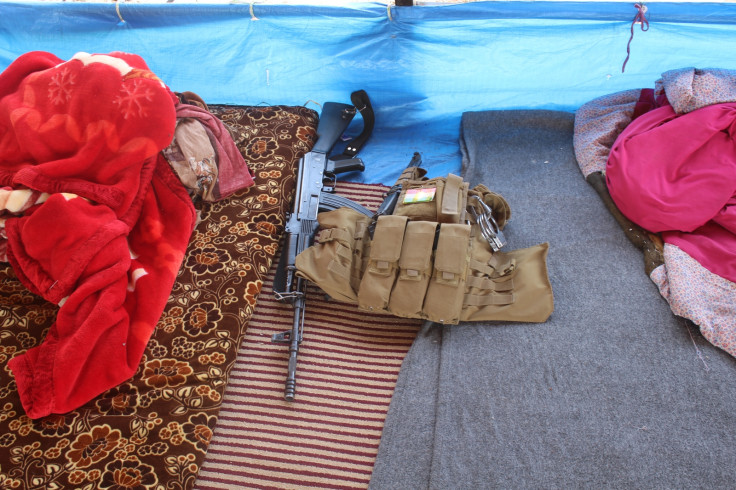 ---
Florian Neuhof is a freelance journalist based in Erbil, northern Iraq. Read his recent report from the Mosul front line for IBTimes UK.
---