Isis in Iraq: US claims jihadi group used chemical weapons against Kurdish forces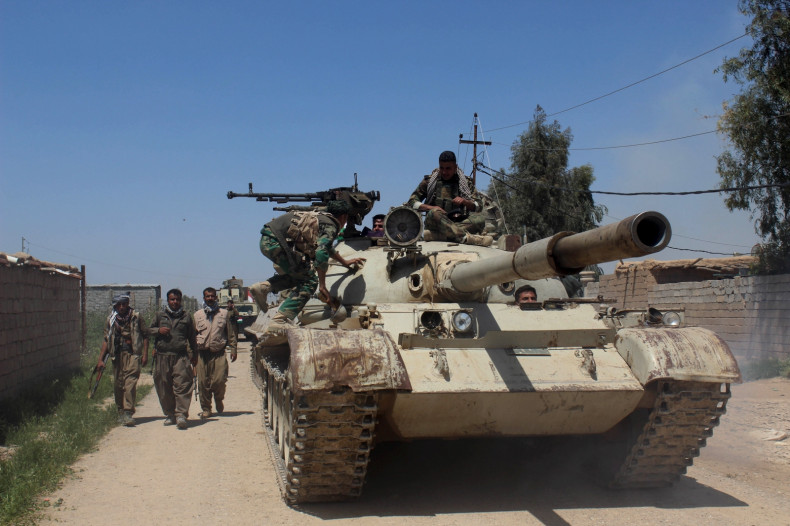 Militants fighting for Isis most likely used mustard agent in an attack on Kurdish forces in Iraq earlier this week, senior US officials said on 13 August. According to the Wall Street Journal, this would be the first indication the terrorist organisation has obtained and used banned chemical weapons.
"We have credible information that the agent used in the attack was mustard," a senior US official said.
US officials believe Isis could have obtained the chemical weapons in Syria, which housed large quantities of mustard agent in 2013. A senior official told the Wall Street Journal that it "makes the most sense" that the Islamic State obtained the weapons in Syria.
In 2013, the Syrian regime, led by Bashar al-Assad, said that all of its mustard stockpiles had been destroyed by Syrian forces or by international inspectors. Inspectors, however, were never able to verify the claims by Assad's regime. US intelligence agencies now believe Syria hid caches of mustard agent from inspectors, the Wall Street Journal reported.
US officials said the jihadi group could have also obtained the mustard agent in Iraq. According to CBS News, it is unclear if the mustard agent was from former President Saddam Hussein's stockpiles.
According to the Journal, if the Islamic State is using mustard agent, it would represent a frightening upgrade in its battlefield capabilities. "Isis is a group that has demonstrated time and again its willingness to stop at nothing," a senior Department of Defense official told CBS News. "This is further evidence of that."
However, CBS News senior national security analyst Juan Zarate said the attack was not a "game-changer".
Zarate said: "It's not a game-changer with respect to the threat in general. We've known that Isis has not only maintained territory and momentum but has been advancing in terms of its weaponry, and there have been concerns that ISIS has gotten its hands on chemical weapons, so that concern is not new."
He added: "The fact that it's being confirmed though, that they used it against peshmerga and the US has to confront it, may be a game-changer, and that may be the real problem here: The reality that ISIS is continuing to expand and adapt and to adapt in ways that are incredibly dangerous."
US intelligence agencies have previously claimed the terrorist organisation may have used chlorine gas in attacks in Iraq. Chlorine gas, it must be noted, is not a banned chemical agent.
The Assad regime also admitted to having other, deadlier chemical weapons, including sarin and VX.
CBS News reported that a German Defence Ministry statement on 13 August claimed about 60 Kurdish fighters suffered from breathing difficulties after the attack. The statement added that none of the German soldiers training the Kurdish fighters in the area were hurt or in danger.