Caliphate cubs – some just 10 years old – have been raped by Islamic State militants in training madrasas in Libya, a UN report has found, as it outlines a litany of human rights abuses in the country since 2014, including numerous war crimes.
Interviews with two former Caliphate cubs carried out by the UN's human rights body have outlined the use of sexual abuse by the IS (Isis/Daesh) as a punishment in its overseas province. The two young boys, aged 10 and 14, whose names have not been disclosed, described how they were repeatedly assaulted.
One of the boys was "attached in service" to a foreign fighter and responsible for cleaning the fighter's clothes and delivering food. He reported that most evenings: "I knew what I had to do, I had to take my clothes off and turn around and bend over facing the wall."
The other recounted that he was raped by several fighters and with objects. He said he was subjected to the abuse to "break me so that I will never say no".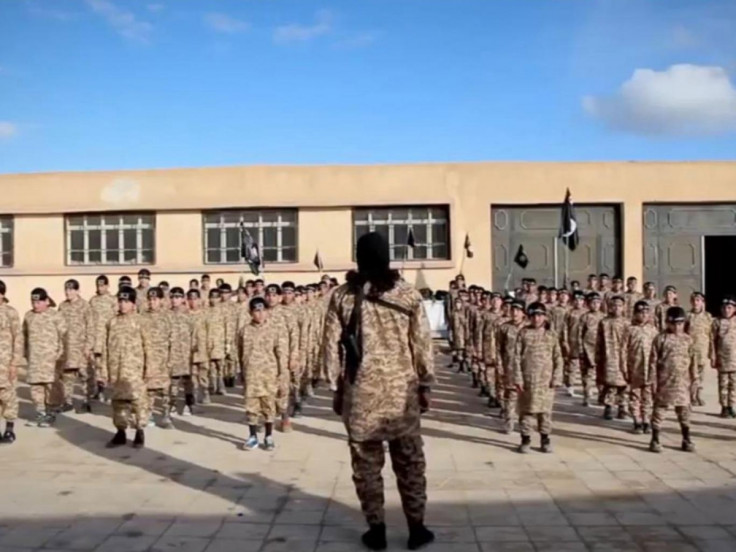 The UN report outlined other facets on the IS' use of child soldiers in Libya. The two boys they interviewed explained they had been forcibly taken from their families and received religious and military training in madrasas.
They underwent military training that lasted from two to four weeks which included how to load guns, aim and shoot at targets using live ammunition which continued until they were able to do so competently.
They were also forced to watch videos of beheadings. They described how a grand imam in the madrassa within the camp taught them to recite the Quran and explained to them that "killing infidels is [the boys'] gateway to heaven".
The UN reported that in clashes in June, during which IS was driven out of the city of Derna, a child was used to detonate a bomb in a vehicle.
Leaked IS documents have shown that the brainwashing of children and the use of child soldiers are a cornerstone of the militants' military vision. Along with the provision for the instruction of jihadi veterans and fresh foreign recruits, IS outlines the importance of child soldiers in its training camps.
Details of similar practices of sexual assault on Caliphate cubs in Iraq and Syria has been documented in similar UN reports.
The IS has grown its largest overseas franchise in Libya with as many as 6,500 fighters in the North African nation. Drawing in senior IS commanders from the Levant, a carbon copy of Daesh's stronghold cities Raqqa and Mosul has been built in the city of Sirte, the former home town of Muammar Gaddafi.
In December The Islamic State invited Sirte residents to celebrate the graduation of 85 Caliphate cubs in a ceremony in the city. Pictures of the event were later spread through social media as propaganda.
More about Isis in Libya: