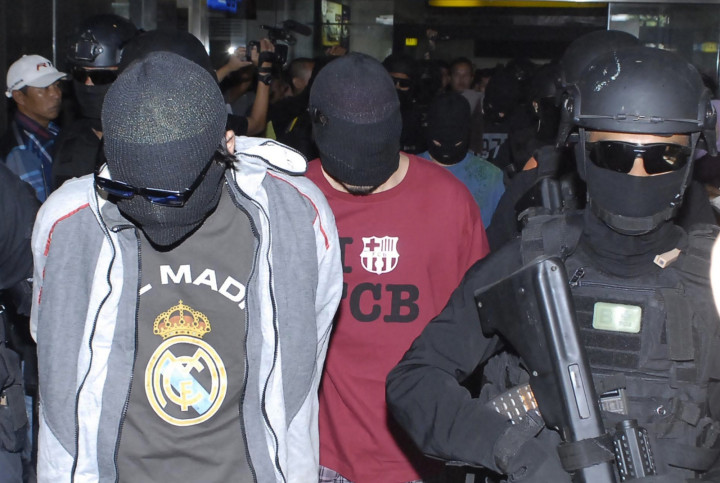 Indonesian police arrested four Turkish men suspected of being Isis militants, said a spokesman.
The elite Detachment 88 police squad arrested the men, along with three Indonesians, after tailing their car on 13 September in central Sulawesi district of Poso, a known hotbed for militant and jihadist activity, Boy Rafli Amar told AFP.
"They are Turkish," Amar said, confirming the arrest and said that the men were being investigated for their connection with the Islamist group.
"We suspect they are linked and are investigating further," he said.
Ronny Sompie, another police spokesman, said that two Indonesians also arrested on 13 September had fetched the Turks "believed to be from an international terror group" from Makassar Airport in South Sulawesi.
"The four foreigners managed to flee to the mountains," before their capture, he said.
Last week, the country's antiterrorism agency, the Badan Nasional Penanggulangan Terorisme (BNPT), announced that it was stepping up its operations against Islamic State-linked militants at home and abroad, with hundreds of Indonesians believed to have joined the organisation.
The Indonesian government has banned the group, and last month a team of BNPT investigators was dispatched to the Middle East to gather intelligence on Indonesians fighting for Islamic State.
Islamist groups in Jakarta and Surakarta have pledged allegiance to Islamic State, and last month security at the world's largest Buddhist temple in Borodudur, Java, after it was named as a target on an IS linked Indonesian Facebook page.
Abu Bakr Bashir, a radical Indonesian cleric believed to be the spiritual leader of the bombers who killed 202 people in the 2002 Bali bombings, has pledged allegiance to Islamic State from jail.