Isis: Luton van driver Junead Khan guilty of plotting to kill US soldiers on British soil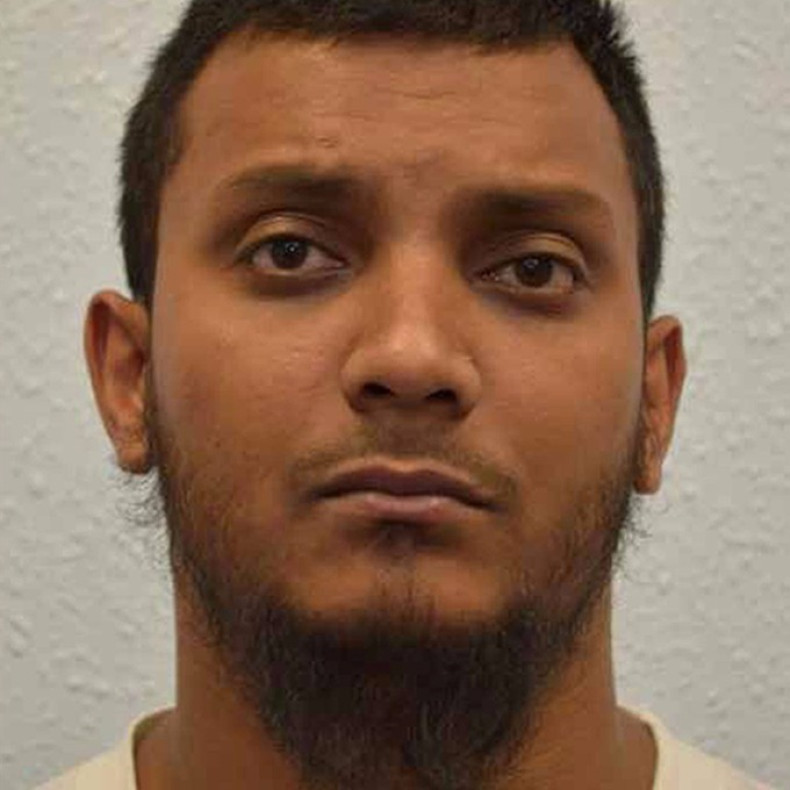 A delivery driver from Luton has been found guilty of plotting to carry out a terrorist attack in Britain against US military personal. Junead Khan, 25, was found guilty of preparing terrorist acts after discussing plans to stage a car crash, kill a US solider with a knife and blow himself up on the streets of the UK.
Khan is said to have intended to travel to Syria to join up with the Islamic State (Isis) before returning to the UK to commit the attack. He allegedly came up with the plan after driving past United States Air Force bases in Suffolk on his delivery routes for a pharmaceutical firm.
When police raided Khan's home following his arrest, they found a laptop containing an article from an infamous al-Qaeda online magazine Inspire entitled 'Make a bomb in the kitchen of your mom'. Photos of Khan posing alongside an Isis-style black flag were also found on his phone.
From his phone officers also found conversations Khan had with suspected terrorist in Syria, who offered to help him locate soldiers to target. In one message, Junead Khan told the suspected Isis member how he had missed an opportunity to kill US Soldiers on his rounds as a delivery driver in Bedfordshire, Norfolk and Cambridgeshire: khan wrote: "When I saw these US soldiers on road it just looked simple but I had nothing on me or would've got into an accident with them and made them get out the car."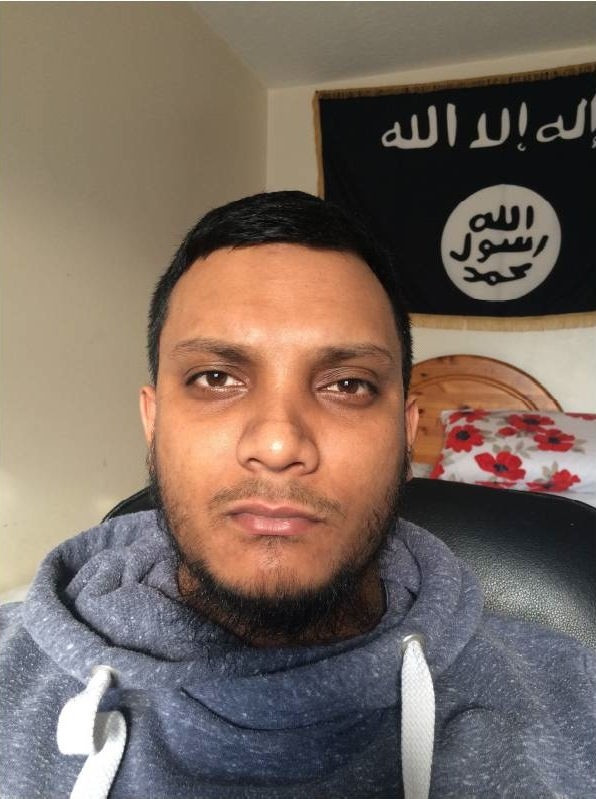 Junead Khan posing with an Isis-style flag in his bedroom
Met Police
His contact replied: "That's what the brother done with Lee Rigby" - referring to the murder of the British fusilier near army barracks in Woolwich in 2013.
According to the Crown Prosecution Service, both men also recorded a video of themselves entitled 'Isis drive around Westminster' in which they drove past several high-profile potential targets, including the Houses of Commons and 10 Downing Street. The pair also shared graphic videos and images of soldiers being tortured and killed by Isis, and sought advice on how to travel to Isis-dominated territory in Syria.
Both Khan and his uncle Shazib Ahmed Khan, 23, also from Luton, were charged with terrorism offences last June. He and his uncle have also been convicted of preparing to join Isis in Syria.
Sue Hemming, head of CPS counter terrorism unit, said: "Junead Khan was planning an attack in the UK and both of these men intended to travel to Syria and support terrorism. Even though they did not leave the country, they had spent a significant amount of time planning their journey. Through early detection and prosecution of these individuals more serious crimes have been avoided which could have had devastating consequences in the UK or Syria."
Commander Dean Haydon, head of SO15, said: "Junead Khan faces years in prison for the atrocious acts he planned. Around a year before his arrest, local officers reached out to him. They offered to help him follow a positive life path. Junead Khan's refusal spiralled into extremism and plotting acts of terrorism.