Isis: Mother who fled UK for Syria with five children 'wants to come home'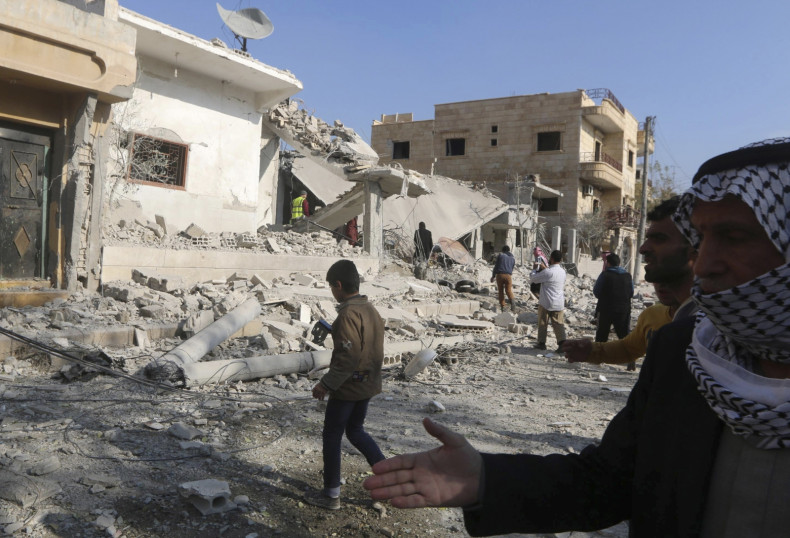 A woman from Manchester who fled to Syria with her five children is now desperate to return to the UK. Shukee Begum left last year and made her way into Syria via Turkey.
The woman of Somali origin, is reportedly married to an Islamic State fighter and claims she only travelled to Isil's self declared capital of Raqqa, with the intention of persuading her husband, Muftah el-Deen, a jihadist and also a British national, to return home with her.
Her husband is believed to have died in conflict and Begum is now appealing for help to return home to safety with her three daughters and two sons, who are aged between one and 12.
In a video obtained by the Sunday Times, Begum reveals she has spent the past 10 months based in the town of al-Bab in northern Syria, where she taught English to the children of foreign fighters.
In the recording, she describes her plight, adding that her house being bombed by the US-led coalition was the final straw, prompting her decision to escape. She appears to regret her decision to flee the UK and place her children in the Isis stronghold and now denounces the militant terror group describing it as 'not Islamic'.
Begum, escaped from Syria with the help of a group which aids defecting ISIS members. The family was handed over to the Free Syrian Army, but they have been unable to make it across the border into Turkey. The family iss now believed to be stranded in Turkey.
Ahmed Adul Kader, an activist with anti-ISIS group Eye on the Homeland, based in Turkey, who helped smuggle Begum and her children out of Syria, told The Telegraph the family were "traumatised" by the ordeal and are now terrified that they would be tracked down by Isil sleeper cells in Turkey for escaping. Anyone who demonstrates opposition to the regime or defects would almost certainly be executed.
"They are in shock," explained Kader. "They want to go home to Britain. They can't stay here in Turkey. They believe they will be targeted by Isil (ISIS)"
The Home Office is understood to be liaising with Turkish authorities on the case and has had indirect contact with Mrs Begum. A Foreign Office spokesman confirmed the reports saying: "We can confirm that a British national and her children have been reported missing in Turkey. We have been supporting the family in the UK alongside the police. All relevant information has been shared with the Turkish authorities and we continue to work closely with them on this case.
"The UK has advised for some time against all travel to Syria. Anyone who does travel to these areas, for whatever reason, is putting themselves in considerable danger."
The matter of returning foreign fighters and their families remains a contentious issue, with those opposed to their repatriation highlighting the risk to security and calling for the stripping of citizenship for anyone who joins the terrorist group.
Others say those who joined the group and subsequently renounced it should be repatriated and may even present valuable examples to counter Isil propaganda by highlighting the risks and harsh reality of life under Islamic State. Many 'jihadi's' are children such as East London teenagers Amira Abase, Shamima Begum and Khadiza Sultana who have been radicalised via social media and lured to Syria.
In the case of Mrs Begum, her children would evidently have had no say in whether they were taken to Syria and their circumstance presents a strong case for repatriation.