Historian Tom Holland traces the origins of Isis's extreme violence in tonight's TV pick on Channel 4, in which it claims it is justified by the tenets and scriptures of Islam.
Holland travels from Paris to Istanbul and from Sinjar to Cairo where he examines the roots of Isis's interpretation of notions such as jihad and caliphate, examining the origins of the group's beliefs.
He will also question whether the group's ideology is in part a reaction to a westernisation of Islam that dates back to the time of Napoleon.
His previous 2012 film for Channel 4, Islam: The Untold Story, provoked a storm of protest from Islamic critics, including "a firestorm of death threats" against him and 1,000 complaints received by Ofcom and Channel 4. So it will be interesting to see how this one is received.
He notes: "Most Muslims regard them with horror. But are they really a dark and ancient strain of Islamic thought?"
One powerful scene shows him walking through the silent, shattered streets of Sinjar in Iraq where he reflects on the Isis massacres there against Yazidis. The site is in a no man's land and is a mass grave where Yazidi women – who were too old for Isis to want as sex slaves – had been murdered.
According to the Evening Standard, Holland vomited off camera.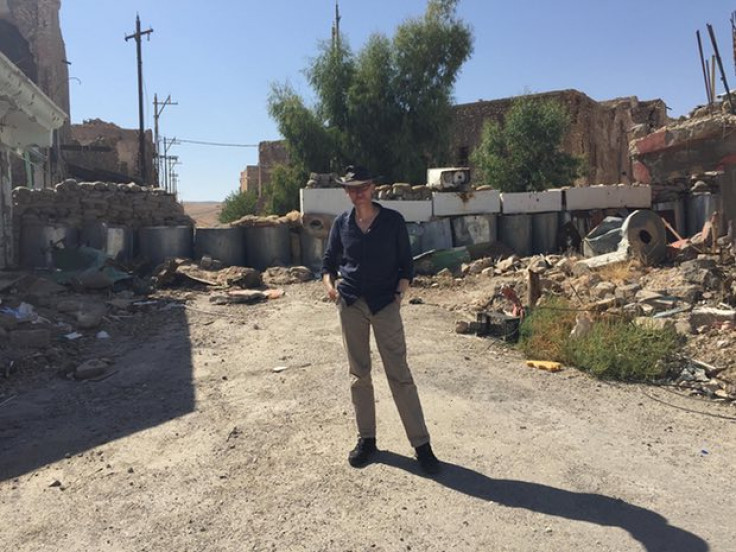 He told the newspaper: "We hadn't had time to recce it, so I didn't know there'd be bones. It was a depressing film to make but it felt necessary. The fact that the Yazidis have now largely been forgotten confirms that."
Holland personally believes that Isis represent an "existential threat" to other Muslims through its "weaponisation" of Koranic verses.
He continued: "The vast majority of Muslims are appalled by what Isis does. But if they're quoting chapter and verse from the Koran, there needs to be a firewall built between the normative practice of Islam and what Isis is doing.
"That means there has to be ideological engagement with what Isis constitute. Otherwise it is a cancer spreading through the fabric of Islamic ideology."
Isis: The Origins of Violence premieres on Channel 4 tonight (17 May) at 9pm.