Isis releases video of Berlin Christmas market attacker Anis Amri pledging allegiance to group
Isis confirmed man shot dead in Milan was Berlin attacker.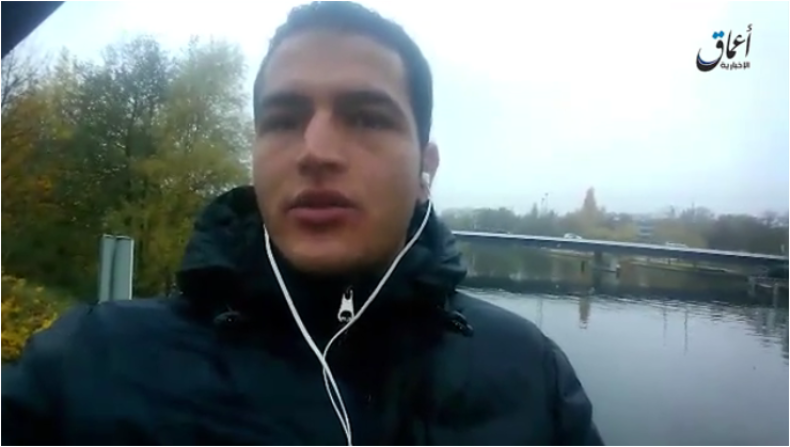 Islamic State (Isis) has released a video of Berlin truck attack suspect Anis Amri pledging allegiance to the group's leader, Abu Bakr al-Baghdadi.
The video was released by the terror group through its al-Amaq news agency moments after it released a statement claiming that Amri was the person responsible for the attack, in which 12 people were killed and 49 injured.
"My message to crusaders bombing Muslims everyday... Their blood will not go in vain. We are a nation behind them and will take revenge for them," Amri said in the video, Reuters reported.
"I call on my Muslim brothers everywhere... Those in Europe, kill the crusader pigs, each person to their own ability."
Aric Toler, a researcher with open source investigations group Bellingcat, said in a tweet that geolocation techniques had pinpointed the location of the video to the Kieler Brücke in Berlin.
Amri was killed in a shootout with police in Milan in the early hours of the morning, after reportedly fleeing Germany for Italy through France by train. European authorities had released a warrant for his arrest, and he had a €100,000 bounty on his head.
In the wake of the atrocity Isis claimed that one of its "soldiers" was responsible, but did not identify the attacker.
Following terror attacks in Germany and France over the summer, Isis released videos of the perpetrators pledging allegiance to the group.