A suspected Isis suicide bomber killed a Hamas security guard in the Gaza Strip – sources said it was the first ever suicide attack against the Islamist group controlling the Palestinian enclave.
On Thursday at around 1am the bomber was stopped at a checkpoint between Gaza and Egypt. He detonated himself after Hamas guards refused to let him through, Reuters reported.
"A security force stopped two persons who approached the border. One of them blew himself up and was killed. The other was wounded," the Hamas-run Interior Ministry said in a statement.
Several Hamas men were injured were also injured in the attack, and 28-year-old Nidal al-Jaafari, a field commander, was killed.
Security sources told Reuters the the bomber and his accomplice was Isis members and that the attack was the first of its kind against Hamas in Gaza.
Hamas have been under pressure from the Egyptian government to stop jihadis entering the Sinai Peninsula where Isis and Egyptian soldiers have been battling for years.
The Jewish Press reported that the Isis fighter threatened to blow himself up if the Hamas guards did not let him through the checkpoint.
When the guards could not convince him to return, they shot him in the leg. He then self-detonated.
The Daily Mail reported that the bombing took place at the Rafah crossing, which is often closed but was opened on Monday to allow Muslims to travel to Saudi Arabia for the Hajj pilgrimage at Mecca.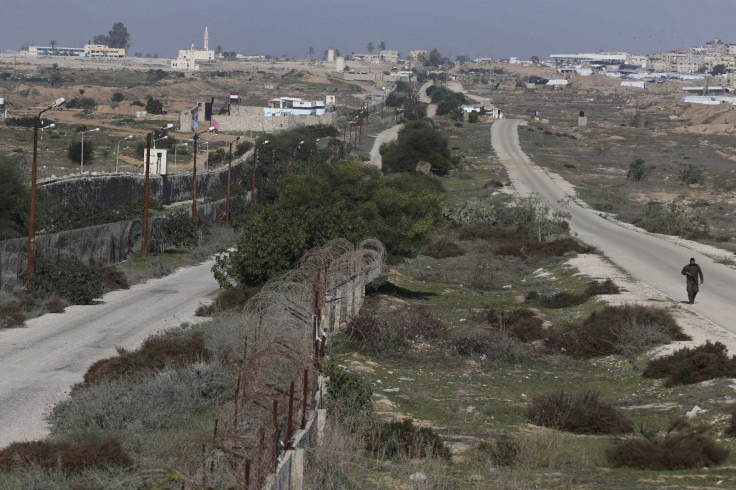 The crossing remained open on Thursday but was due to be closed on Friday.
The Gaza Strip borders Egypt to the south and Israel to the east and north. Israel has blockaded the enclave for a decade, citing security reasons.
Hamas and Gaza's other political factions said they "completely reject the bombing in Rafah and stress that the incident benefits the [Israeli] occupation," in a statement.