A man arrested last night (5 August) trying to force his way into the Eiffel Tower with a knife told authorities he wanted to attack a French soldier and had links to Isis, according to a security source.
The French 19-year-old tried to break through security checks at the base of the iconic tower while brandishing a knife and shouting "Allahu akbar" ("God is great"), according to Reuters.
The incident took place at around 11.30pm local time. The man was arrested at the scene and no one was hurt but the tower had to be evacuated.
An anonymous French security source told the agency that the assailant claimed he was encouraged to try and attack a soldier by an Isis member he had recently been in contact with.
Although a French national, the man was born in Mauritania, an African Arab nation, in 1998.
He had recently been treated in a psychiatric hospital but was allowed leave over the weekend, according to the source.
The BBC report that he was wearing a Paris Saint-Germain (PSG) football shirt.
Last night, the tower was lit up with a welcome message to new PSG signing Neymar, who joined the club for a world record €222m (£200m, $262m).
French officials said no shots were fired and that the man was "very quickly overpowered and arrested" by security forces that surrounded him.
The man is now under investigation for terrorism offences.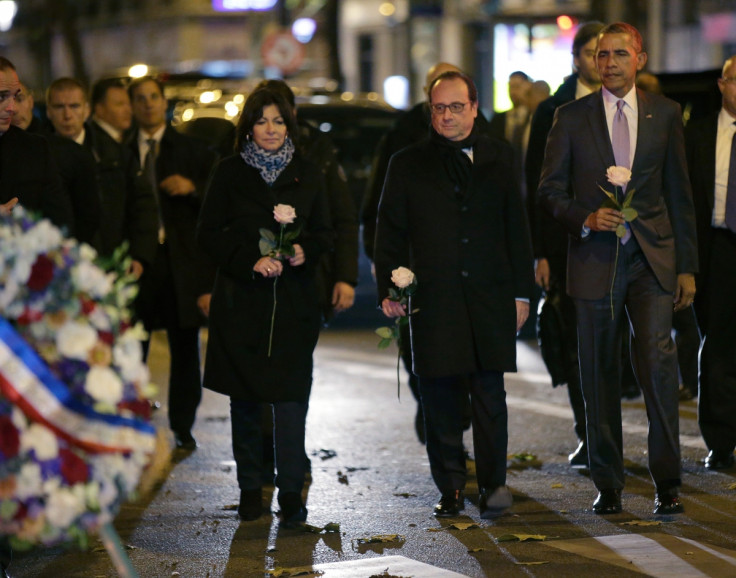 France has been in an official state of emergency since November 2015 when 130 people were left dead in coordinated attacks in the capital, including an assault on a rock concert in the Bataclan theatre.
More than 100 other people have been killed in other Islamist terrorist attacks in France during the past two-and-a-half years.
France's Interior Minister said the threat of terrorism remained "very high" in the Republic. Police have been targeted by several "lone wolf" assailants this year.