French fighter jets have "wiped out" an Islamic State (IS) training camp during their first air strikes in Syria, President Francois Hollande has told the United Nations. Speaking ahead of Russian President Putin's first UN speech in 10 years to the General Assembly tomorrow, Hollande also said Syrian President Bashar al-Assad should not be part of any peace deal.
Six French jets were involved the operation which targeted an IS camp in Deir al-Zour in the east of Syria. France claims no citizens were harmed during the operation, the first time France has carried out a strike in the country. Hollande's office said the camp had been located by surveillance flights.
The operation marks a shift in policy for Hollande, who has previously been reluctant to target any rebel groups in case it helped President Assad. There were also concerns that operating within Syria may be against international law.
However, like the UK, which recently killed two British IS fighters within Syria using a drone, the French said they were legally entitled to attack to protect French citizens. IS, the French claim, were plotting attacks on France and other nations and so were a legitimate target under Article 51 of the UN Charter. Hollande refused to rule out further strikes in the future.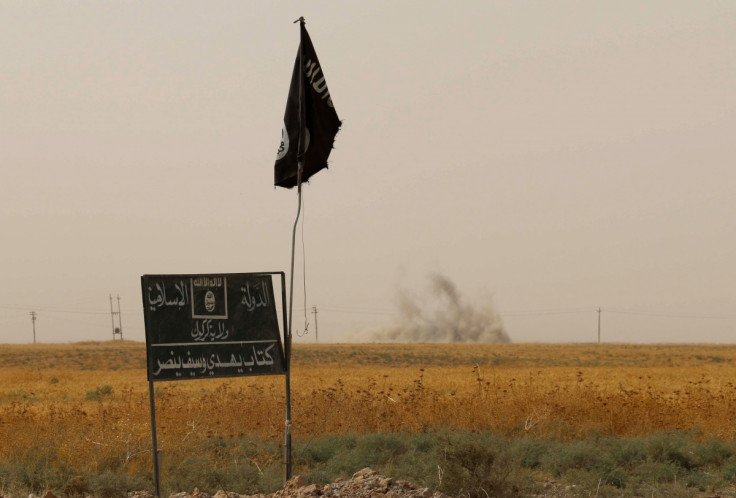 The French government released a statement on the operation. Roughly translated, part of it says: "France has hit Syria. We did it on the basis of information collected during the air operations engaged for more than two weeks, in the respect of our autonomy of action, in coordination with our coalition partners. Our country confirms its resolute commitment to the fight against the terrorist threat Daesh [IS]. We will strike whenever our national security is at stake."
However, Hollande said the French position on Assad remained unchanged. The French President said: "Civilian populations must be protected from all forms of violence, that of IS and other terrorist groups but also the murderous bombardments of Bashar al-Assad."
Tomorrow Russian President Putin will make a speech in which he is expected to make the Russian position on the Syrian conflict clear. Russia has said it will help in the fight against Isis – but only if Assad plays a part in the peace process. That may be too much for Hollande, Cameron and other Western leaders to stomach. However, with a quarter of a million people already dead in the Syrian conflict, and millions more displaced, the options appear to be dwindling fast.