Isis: Islamic State executed over 10,000 men, women and children in Syria and Iraq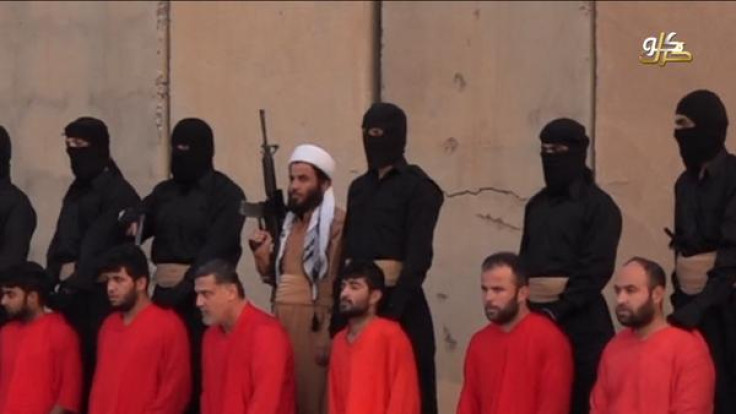 ISIS has executed more than 10,000 men, women and children in Iraq and Syria since June 2014, it has been reported. The figures from The Syrian Observatory for Human Rights (SOHR), which has secret sources inside ISIS territory, include 3,207 deaths in Syria.
1,858 of those executed by ISIS in Syria were civilians. Of these, 98 were women and 76 were children under the age of 18.
ISIS has also executed 906 Syrian soldiers, 239 rebel fighters and 185 ISIS fighters, SOHR claimed. The figure doesn't account for the deaths of young boys forced to carry out suicide missions.
The Iraqi Observatory for Human Rights, which tracks ISIS violations reported another 7,700 executions in Iraq. Around 2,100 of these were in the ISIS stronghold of Mosul and 1,900 in the Al-Anbar governate. Another 250 executions took place in Diyala where the group has an established base of operations and 110 in Kirkuk where it has been clashing with Iraqi Peshmerga forces.
The final death toll doesn't account for thousands more victims of the terror group who have been killed in suicide bombings and captives fleeing the horrors of life in Raqqa. Neither does it include the massacre of up to 1,700 cadets at Speicher army camp in Tikrit, Iraq, on June 12, 2014, a few weeks before ISIS leader Abu Bakr Al-Baghdadi declared the caliphate. It also excludes the slaughter of 5,000 Yazidi people in Iraq's Sinjar province last August who were shot down by ISIS fighters as they tried to escape.
In reality the death toll from Isis's murderous campaign is evidently even higher than the already shocking statistics suggest.
Isis has employed barbaric methods of torture and execution, videoing the brutal beheading of soldiers and civilians, stoning alleged adulterers to death and throwing gay men off buildings to their death and using child executioners. In July, the group released a sickening video which showed child executioners being forced to shoot dead 25 Syrian regime soldiers inside Palmyra's Roman amphitheatre.
In August IS jihadists released a video showing a new method of execution that involved planting explosives among a group of men.
The most recent video shows a child, who unlikely to be older than 10, beheading a Syrian army officer. The execution is understood to have taken place at the Western Hir Palace in Homs province of Homs following the soldier's capture at the Al-Bosayri army checkpoint.
The terror group has used graphic propaganda images and videos which depict the extent of their brutality including videos of Jihadi John beheading foreign hostages.
As the shocking statistics are made public, a report by the International Centre for the Study of Radicalisation and Political Violence (ICSR) indicates that former ISIS supporters are now keen to distance themselves from the terror group's brutal regime, Mail Online reports.
58 Isis defectors, comprising 51 men and seven women, - claimed that followers are increasingly perturbed by the brutality and the blood-letting and disillusioned by the stark reality of life under Isis.
The report's authors claim almost two-thirds of these defections took place this year with more supporters turning away form the terror group.
© Copyright IBTimes 2023. All rights reserved.