Isis in Syria: Kurdish YPG fighters retake 11 villages from Islamic State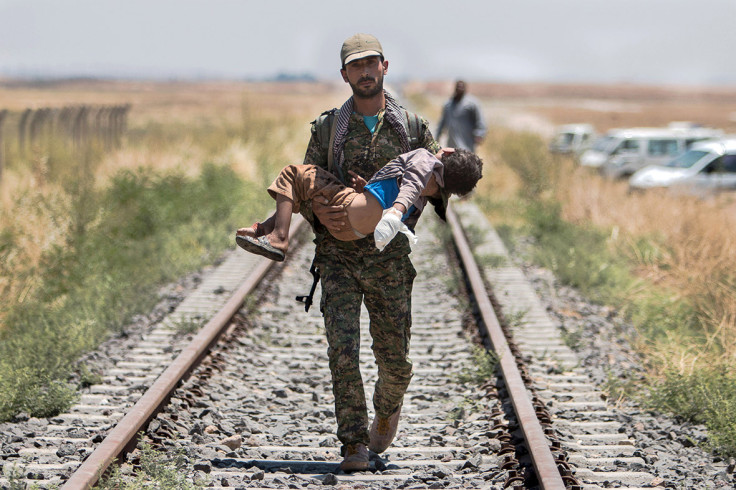 Syrian Kurdish People's Protect Unit (YPG) fighters have seized back 11 villages from the so-called Islamic State (Isis), north of their de facto capital of Raqqa, with the backing of US-led coalition strikes.
The counter-offensive from the Kurdish forces is key to their advance in territories previously held by IS in the self-declared caliphate, which straddles Syria and Iraq.
The jihadist group is still controlling the town of Ain Issa, 50km north of Raqqa. The city was recaptured from the YPG earlier this week.
The Syrian Observatory for Human Rights, a UK-based monitoring group that relies on a network of local informants, reported that the coalition played an "effective role" in winning back the villages.
The Kurdish forces have made important military gains against IS in Raqqa province, seizing the strategic town of Tel Abyad on the Turkish border before advancing south.
The development comes as IBTimes UK exclusively reported of Western fighters' disillusionment with YPG tactics.
A young German fighting with the Kurdish forces, who goes under the Kurdish nom de guerre of Cudi, voiced his frustration over YPG's inadequate military skills.
"There are 17 year olds with no proper training who have seen their friends being killed. They think everyone is Isis – it sometimes feels like a school trip with guns," said the German citizen.
According to UNHCR some 23,000 people were displaced following the Kurdish advance into Tel Abyad, prompting accusations of ethnic cleansing. Within a week, hundreds of civilians who had crossed into Turkey in search of safety could be seen making their way back into Syria.
© Copyright IBTimes 2023. All rights reserved.