Kurds in Syria have rejected claims by Isis - also known as Islamic State - that the Islamists have recaptured the town of Ayn Issa which the Kurds seized two weeks ago.
The Kurdish People's Protection Units (YPG) say fighting is continuing in the town following heavy bombardment by the Coalition over the past two days. Last week the US announced it had commenced major bombing raids against Isis inside Raqqa.
"IS launched a large-scale offensive at dawn ... and managed to enter Ain Issa," Kurdish People's Protection Units spokesman Redur Khalil told AFP.
"Clashes are continuing inside the town in the southern part to expel IS."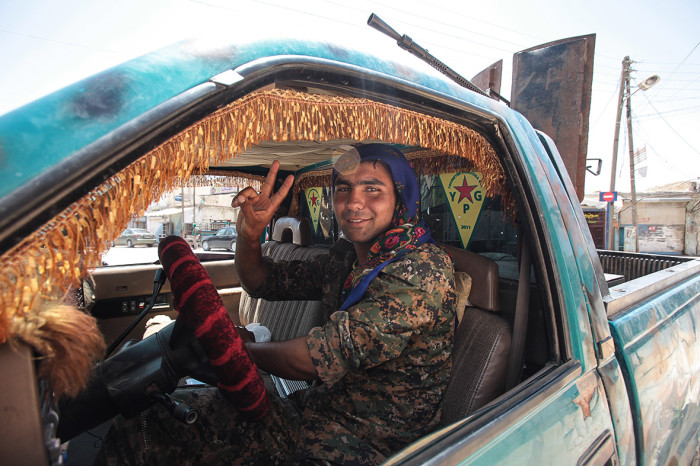 However, the UK-based Syrian Observatory for Human Rights (SOHR) is reporting that Isis has now recaptured Ayn Issa which it lost to Kurds a fortnight ago. Ayn Issa is just 55km from the Isis de facto capital of Raqqa, home to dozens of Britons who went to join the Islamists.
The capture of Ayn Issa was hailed as a major breakthrough in the fight against Isis in Syria. However the group has shown an ability to bounce back from each setback and strike out into new areas, surprising observers and opponents alike.
The SOHR also says Isis killed "dozens" of Kurdish fighters using suicide bombers in the north eastern city of Hasakah, where fighting in recent months has displaced some 120,000 people according to the United Nations.
To date, about 230,000 people have died in Syria's four-year civil war, with President Bashar al-Assad resorting to desperate measures to retain control. Assad's forces have been widely condemned for dropping barrel bombs and chemical weapons against its opponents.
In Britain, another vote on whether to extend the bombing campaign taking place in Iraq across the border to Syria is expected to take place in September, once Labour elects a new leader.