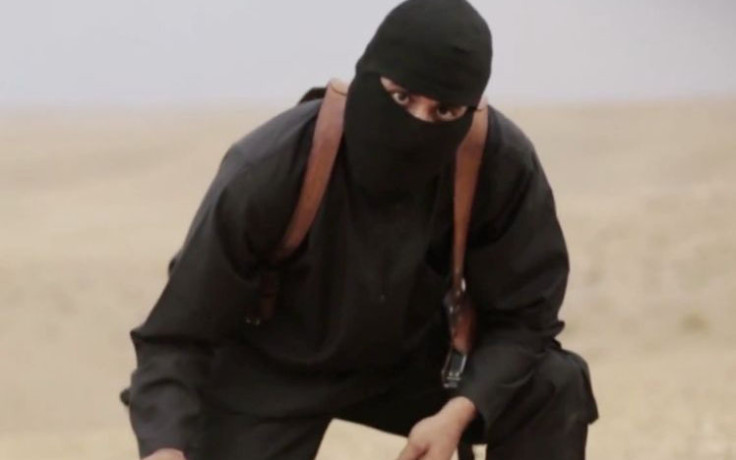 Isis has released another brutal Jihadi John-like execution video just hours after a debilitating defeat in Tal Abyad against Kurdish forces.
The video, which was released on 16 June, shows an orange jumpsuit clad prisoner being held down on the desert floor by a masked Isis fighter. According to the Daily Mail, the militant is dressed in head-to-toe black garb with a hunting knife in hand. The fighter resembles the British Isis militant known around the world as Jihadi John.
The latest beheading video, complete with the terrorist organisation's trademark yellow logo, shows the victim being forced down to the sand as his head is jerked back and cut off. The Daily Mail reported that the victim's head is seen on the back of his body in the last image of the video.
The video's victim was identified as Syrian rebel fighter Abdullah Baseer Anis. Anis allegedly fought for Jaysh Al-Islam, or Army of Islam, which has been fighting along with Kurdish forces against Isis.
Isis released the video hours after Kurdish YPG fighters took control and raised their flag over the border town of Tal Abyad. The town, which had been in the control of Isis for over a year, is a key supply line of the self-proclaimed Isis capital of Raqqa, about 80km (50miles) away. YPG's victory will make it difficult for Isis to bring in new foreign fighters and supplies.
Kurdish commander Haqi Kobane announced that Kurdish units were in the process of clearing the town from mines or booby traps the militants may have left behind. The liberation of the town by YPG and a contingent of the Free Syrian Army was confirmed by the Syrian Observatory for Human Rights on 16 June.
According to the Daily Mail, the YPG has received support from Jaysh Al-Islam, which reportedly commands up to 25,000 fighters. Jaysh Al-Islam claims to oppose both Isis and the Bashar al-Assad run Syrian government.
Earlier this month, an Isis branch in Egypt also released a horrific execution video showing a lone orange jumpsuit wearing prisoner digging his own grave before being shot in the head. The Isis-affiliated terror cell in Sinai accused the victim of being a spy for Israel who was reporting back to the Israeli government of Isis's activities.