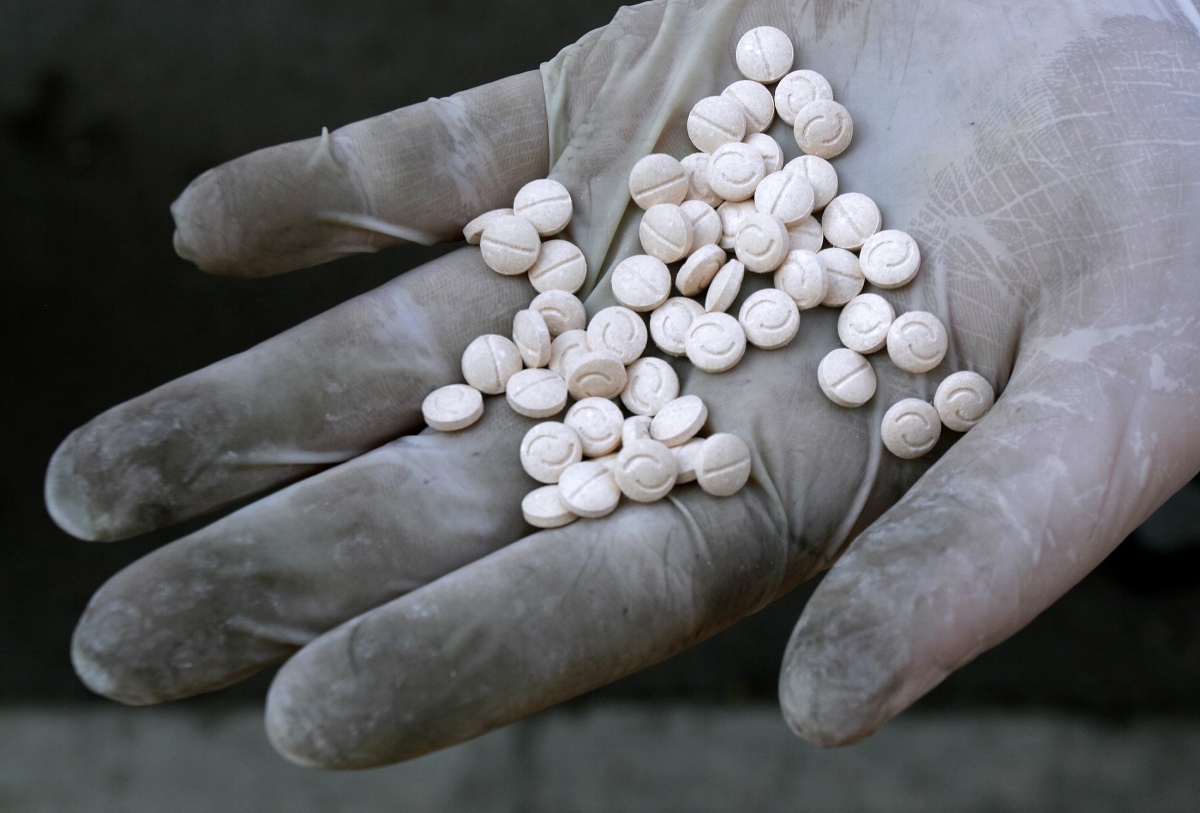 Turkish authorities have confiscated 11 million amphetamine tablets at the Syrian border in a record seizure. The synthetic drug produced from amphetamine fenethylline is suspected to be used by Islamic State (Isis) jihadists, and may be key in keeping its fighters alert and energetic in the Syrian conflict.
Turkey seized 1800kg of the stimulant drug, nicknamed "Captain" by the Islamist fighters, in Hatay, the country's southern-most province which borders with north-western Syria. It is unclear where the drug shipment was headed but local reports suggest it was being smuggled to the Gulf countries.
Reports suggest the drug, sold under various brand names such as Captagon, is produced for mere pennies but retails for as much as $20 per tablet in Dubai and Saudi Arabia. The confiscated haul could be worth $220m (£145m, €207m).
Ankara's interior ministry said the drug was seized in separate operations in the region. In one of the raids, 7.3 million pills were found concealed inside hundreds of oil filters.
One Syrian national and two Turks have been arrested in connection with the seizure. Police sources told Turkey's Daily Sabah the anti-narcotic operation was carried out after Turkish surveillance of international drug gangs.
The large cache of Captagon, which is cheap to produce from legally available substances, is believed to have been produced by one of the active militant groups in Syria. The drug has become a source of revenue for several militant groups in war-torn Syria. Ankara is also investigating possible involvement of drug gangs in other countries.
Saudi Arabia is a major market for Captagon and Riyadh frequently seizes the drug. In October, Saudi Prince Abdel Mohsen bin Walid bin Abdulaziz was detained in Lebanon along with four others for carrying nearly two tonnes of Captagon capsules.
There is growing evidence that the Paris terrorists had taken drugs after used syringes, needles and plastic tubes were found in a hotel room rented by them before the 13 November massacres. Survivors of the attacks had also reported that the killers appeared to be in a zombie-like state.